2016 Mazda MX-5 Cup is Under Development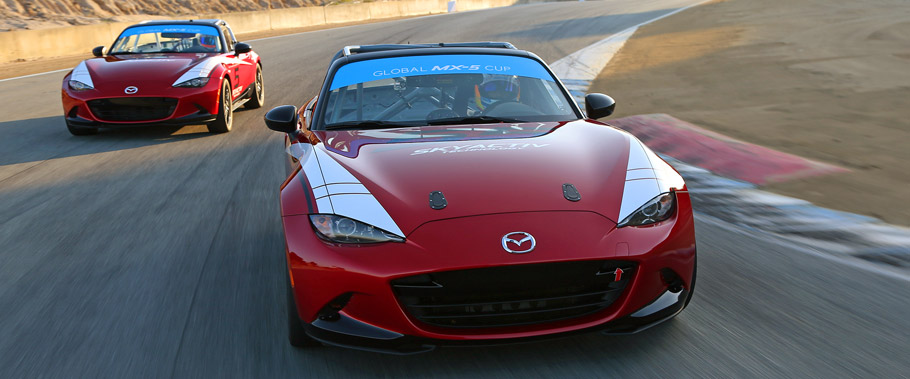 Mazda is currently testing the new MX-5 Cup racer at Mazda Raceway. This is part of the development process of the 2016 model, which will actually include series of tests. They will happen also in public in all remaining race weekends during the 2015 MX-5 Cup season.
The prototype racer Tom Long, who has already won three times with a MX-5 Miata, will lead the development of the car. His assistants this week will be racers Kenton Koch and Andrew Carbonell.
Of course, there is nothing but high expectations about the next gen series. Since this is a complex challenge, Mazda can't help but consider every step in the development of the car.
SEE ALSO: 2016 Mazda MX-5 Miata Demonstrates Incredible Efficiency 
There are exactly seven tire manufacturers, eight brake suppliers, and seven suspension kit partners for 392 base combinations under estimation. With the help of advanced analytics and simulations, Mazda Motorsports and its engineering partner Long Road Racing will make the needed tests on a computer to validate everything.
Mazda has as a goal to include in the new MX-5 racer lightweight chassis design, increased power-to-weight ratio, which will balance even more the new platform. The key elements of the original chassis will be kept but in a reborn look.
At last, what's left unsaid is that Mazda Motorsports is going to announce the price of the MX-5 Cup later this summer.
Source: Mazda