2017 Civic Type R to be revealed! Here's what we know so far!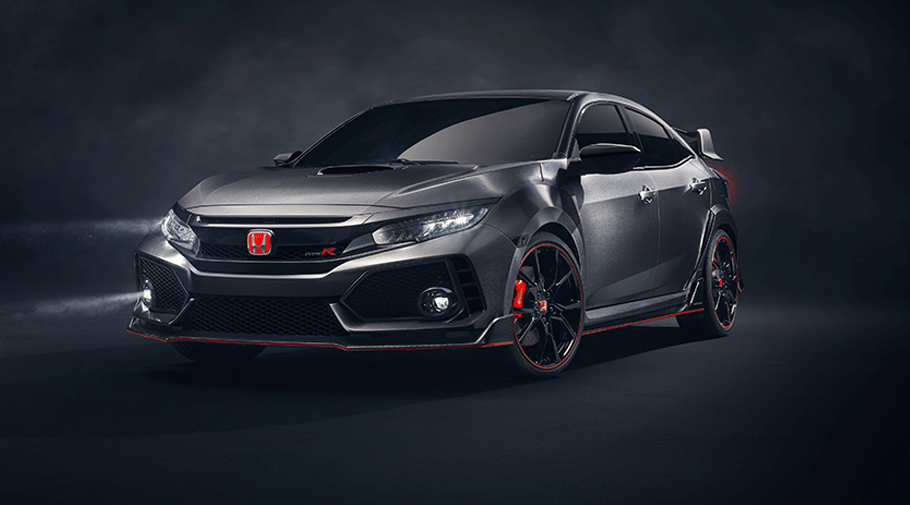 It is here! And it is beautiful! And it is 100% Honda! The latest Civic Type R was revealed at this year's Mondial de L'Automobile in Paris and showcased what Honda team has prepared for the upcoming 2017 model year. So, let's waste no more time and see what this sweetie has to offer!
What we know so far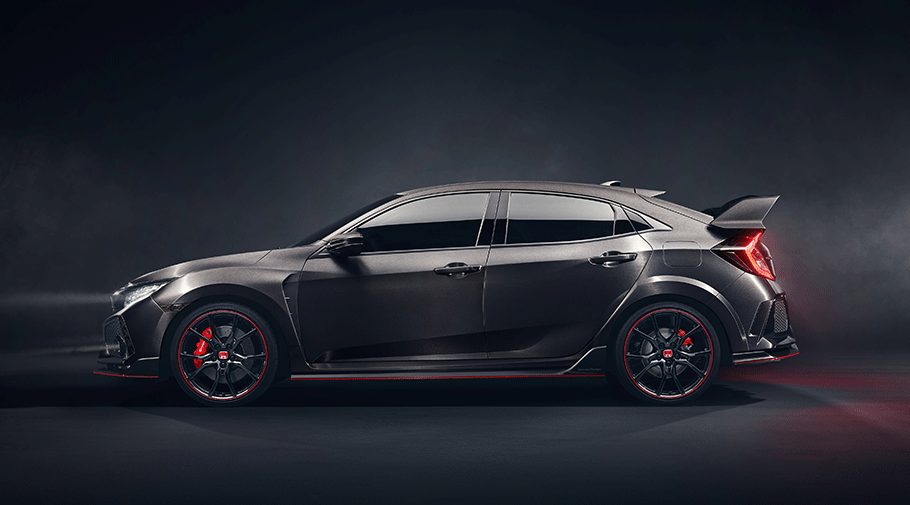 Completely resembling the body proportions of the Civic body language, the new Type R builds solidly on that platform: there are some more muscles added, aerodynamic features and overall it expresses vast amount of aggressiveness and confidence.
The front catches the eye with massive bumper, enhancing carbon-fiber components and sweet sporty red line as a visual update. There is a new intaker on the bonnet, smoked lenses for the revised LED headlights and new air scoop placed centrally in a trapezoidal recess.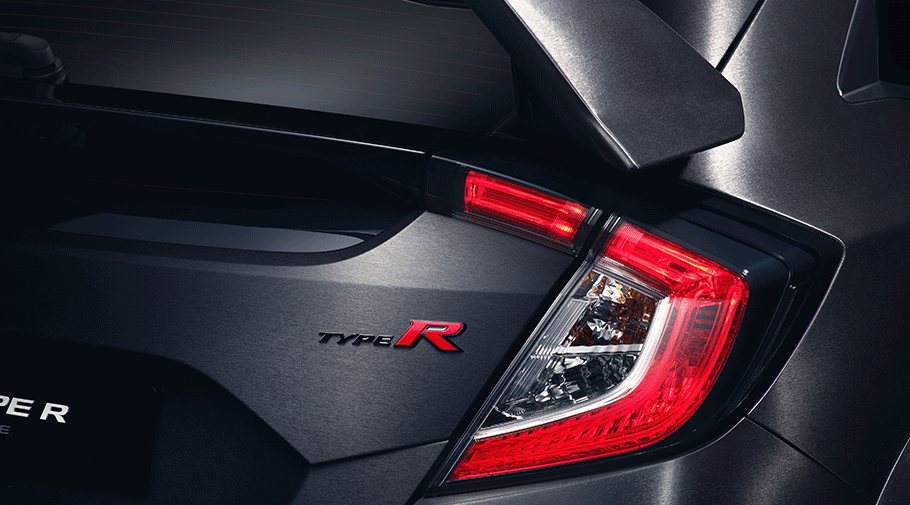 The sides continue this aggressive idea and incorporate straightforward lines, slight, yet powerfully-looking curves and overall clean design that contributes to the sporty appearance. Of course, the new 20-inch wheels in piano black are not only functional, but also completely resemble the nature of the vehicle. We like 'em. And let's not forget that sweet red line that was also present at the front: it is simple, clean and yet boosts that sporty appearance to its maximum.
SEE ALSO: It is here! Beautiful, passionate and powerful, it bears the name Honda Civic!
The rear-end. Now we are talking. Just look at it! Go ahead and look how powerful and massive it looks. Completely opposite to the side styling, the rear shows numerous details, curves and angles. Definitely vital for this expressive appearance is the spoiler and the mid-mounted exhaust pipes, one of which is finished in bright metallic red. And let's not forget about the passionate red line.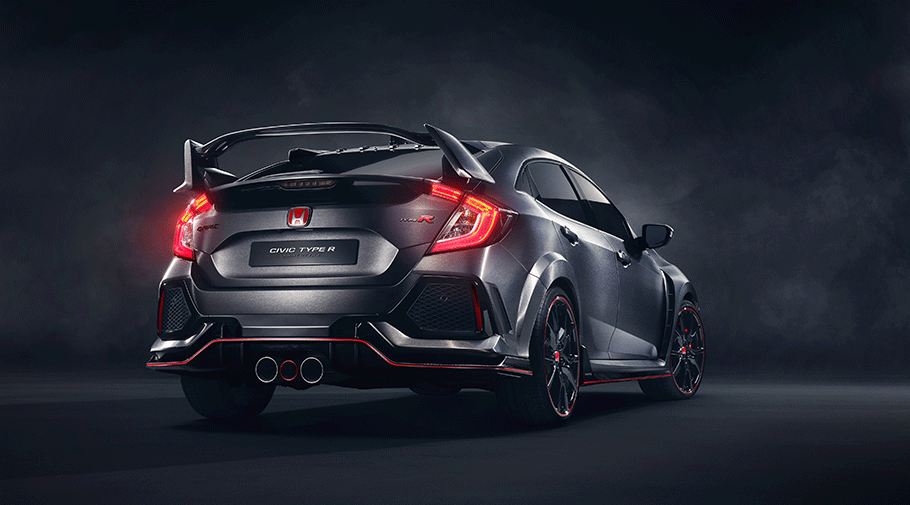 The vehicle will be created within the same development programme as the rest of the Civic models and its massive production prototype will be revealed next year.
So far, so good. Additional details will be available pretty soon, so stick with us!
Source: Honda