It is here! Beautiful, passionate and powerful, it bears the name Honda Civic!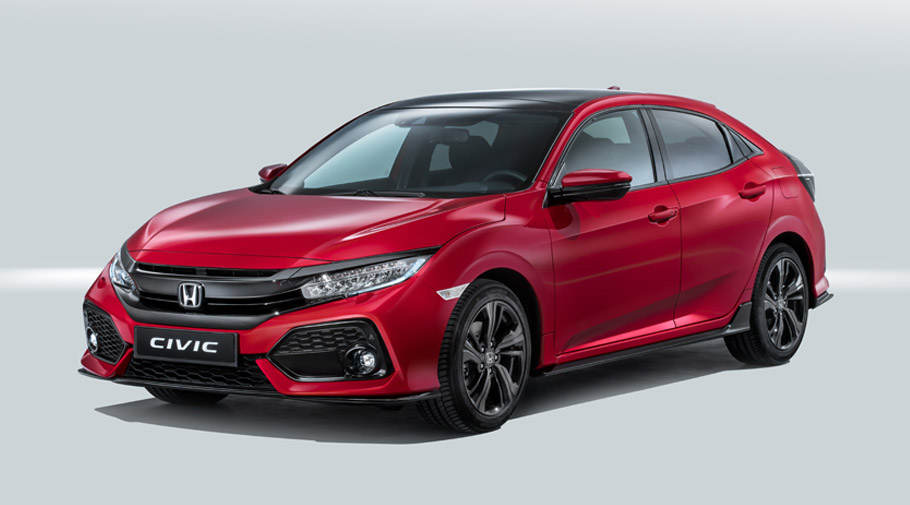 So, finally it is here: the new tenth generation Honda Civic. Beautiful and agile as always, the latest family member will also try to be an innovative one. How? By doing what automobile industry has been doing for decades: indeed, showing new model every single year and saying every single time that THIS IS the best model. However, there are some sweet changes and tweaks that deserve attention. Let's check 'em out!
Exterior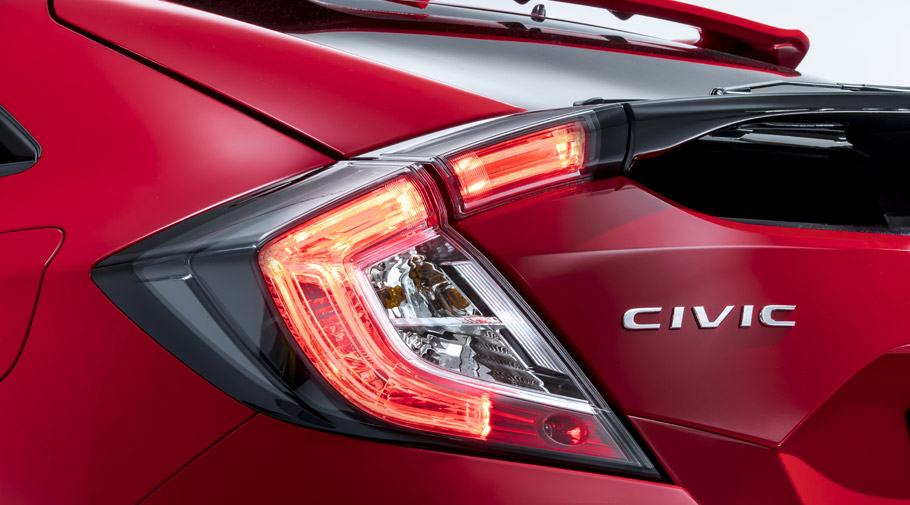 It is distinctive and beautiful. We have to admit that. The whole body is a bit wider and longer, compared to predecessor models, but also lower. It expresses sharp and aggressive face, along with neat lines and curves. The front end demonstrates beautifully-shaped headlights, two grille grids and overall sporty expression.
The sides continue this concept of sportiness and dynamics: they got these sweet curves at the front and rear side, but at the middle we see sharp lines and overall clean looks. Definitely a stylish decision. Also, the new style of the wheels contribute to that contemporary and badass styling. The rear resembles the front-end with the dual-grille design and the neat taillights shapes. In fact, this taillight design is far more interesting the front lamps. Connected to each other via the sporty wing, the lamps do contribute to the aggressive styling and also bring some functionality: we are pretty sure that there are some new illumination technologies and improvements incorporated.
Interior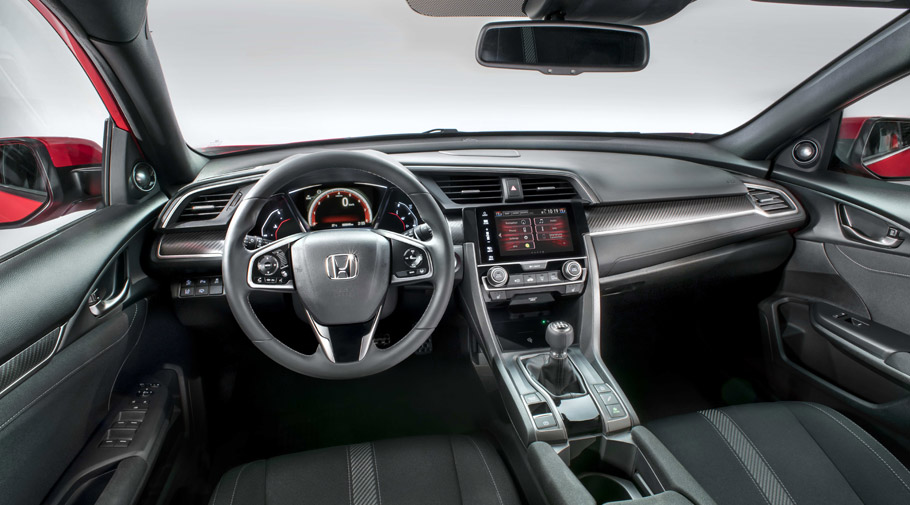 The interior shows simple, yet functional layout, additional technological features and of course, high-quality materials. In fact, Honda team also claims that this is by far the most spacious cabin on a Civic vehicle. And we tend to believe: after all driver and passengers will be dealing with a 30mm longer wheelbase, which directly results on the width of the coupe. Also, the shoulder room is increased with 10mm, while the rear seat shoulder room is longer with a total of 20mm. Also, there is a total of 95mm of legroom for the rear seat occupants and 45mm additional space for knee clearance. Sweet.
SEE ALSO: Honda team reveals details for the 2017 Pioneer lineup. Check them out!
In terms of technologies, the cabin is geared with all these usual features as Apple CarPlay and Android Auto, large infotainment displays, navigation and neat 180-watt 11-speaker audio system. Nice.
Drivetrain system and driver-assistive technologies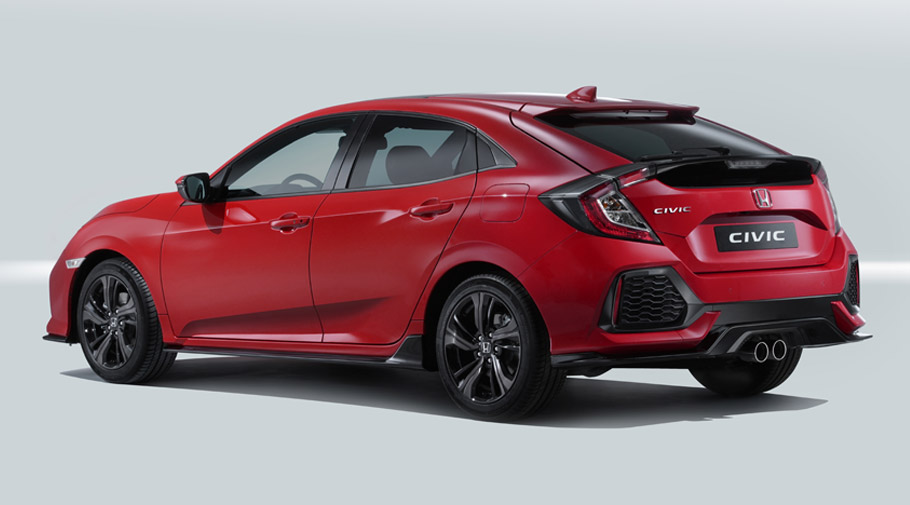 The latest Civic model comes with VTEC Turbo gasoline power unit lineup and features tons of drivetrain system improvements.
In fact, the Civic hatch is the first model feature brand's 1.0-liter three-cylinder unit and the 1.5-liter four-cylinder gasoline turbocharged engine. The first engine delivers some sweet output power, measured at 200Nm of torque between 1,700rpm and 4,500rpm and 129hp (95kW) at 5,500rpm.
The second engine, the 1.5-liter variant offers a total of 182hp (134kW) at 5.500rpm and 240Nm of torque between 1.900 and 5.000rpm. Torque for the CVT variant is increased to 220Nm.
And the assistive gadgets? Buyers and drivers will be dealing with Honda Sensing suite that includes Collision Mitigation Braking System, Forward Collision Warning, Lane Departure Warning, Road Departure Mitigation, Lane Keeping Assist System, Adaptive Cruise Control, Traffic Sign Recognition, Intelligent Speed Assistance, Intelligent Adaptive Cruise Control.
Source: Honda