2017 E-Golf: familiar in style, unknown in possibilities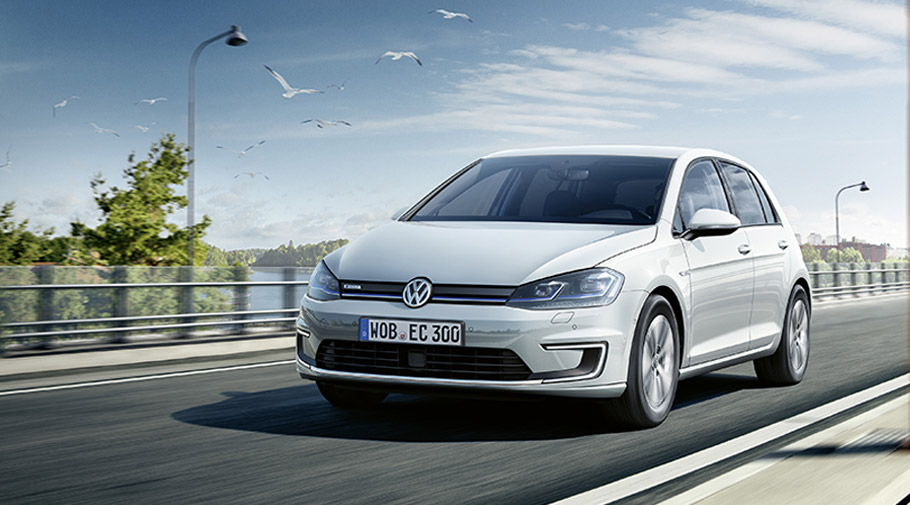 It gets sort of a trend. And we tend to like this one. Volkswagen of America has just presented the last generation of e-Golf model. This new and shiny bad boy offers better electric engine, more power and enhanced agility.
For the upcoming season year Volkswagen decided to gear the vehicle with a new lithium-ion battery with increased capacity of a total of 35.8kWh. This would help the vehicle to achieve the impressive 124 miles with a single charge. Something else, the additional 7.2kW is standard feature for the SE and SEL Premium trim levels and enhances the battery charging time to less than six hours.
All these improvements and changes result on a total power output of 134hp and 214lb-ft. Or, in other words, the improvements mark a rise of the output with 19hp and 15 lb-ft of torque. Sweet.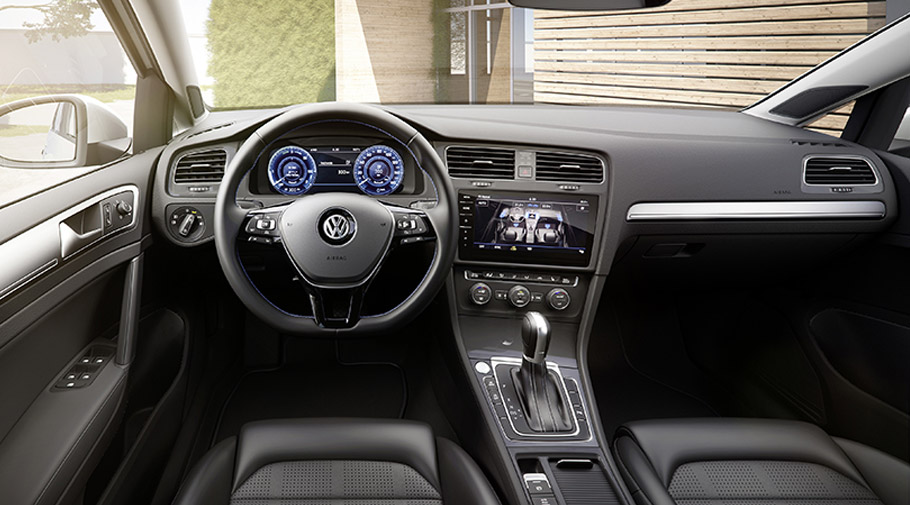 In terms of technologies and hi-tech features the vehicle includes hew Volkswagen Digital Cockpit with specific e-Golf instruments and gadgets. There are also special 12.3-inch color screen, different information profiles, navigation and infotainment systems.
In fact, the infotainment is something that deserves further recognition. It is a Discover Pro system that comes with a large 9.2-inch glass display. It is featured in a Golf vehicle for the first time and can recognize hand gestures, offers remote access via the Volkswagen Car-Net app and the Guide & Inform services.
SEE ALSO: Black and limited: VW Caddy brings some style to the streets
Volkswagen also extends the driver assistance and utility systems for the e-Golf. Buyers will be granted with Forward Collision Waring with Autonomous Emergency Braking, optional Driver Assistance Package for the SEL Premium trim level and many more.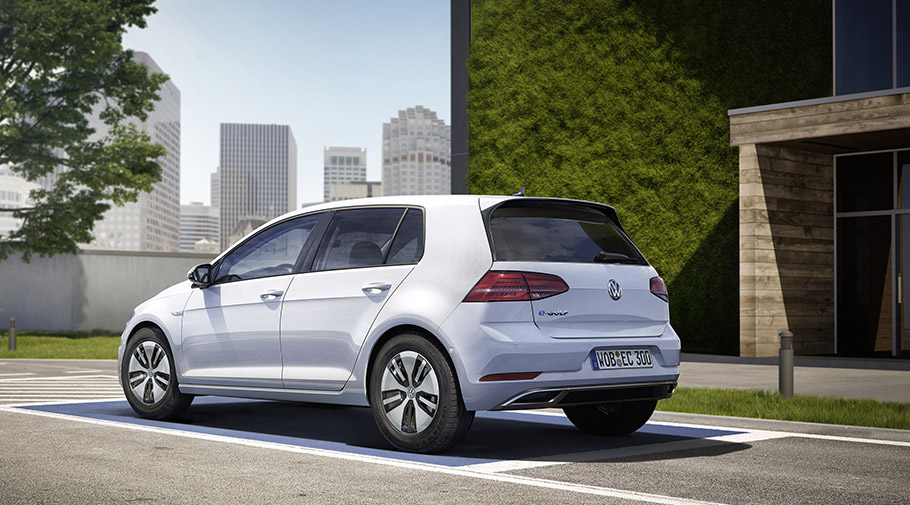 In terms of styling, the new e-Golf has a lot to demonstrate. The vehicle showcases new bumpers, front fenders and LED headlights and taillights. The front face shows new daytime running lights, blue grille trim strip, while the rear shows restyled lights and fresh new bumper. Overall, it is a good-looking Golf vehicle, but with a sort of a trendy kick that would be convenient for the upcoming 2017 model year.
Source: Volkswagen