2017 Vanquish Zagato Volante: too much refinement is never enough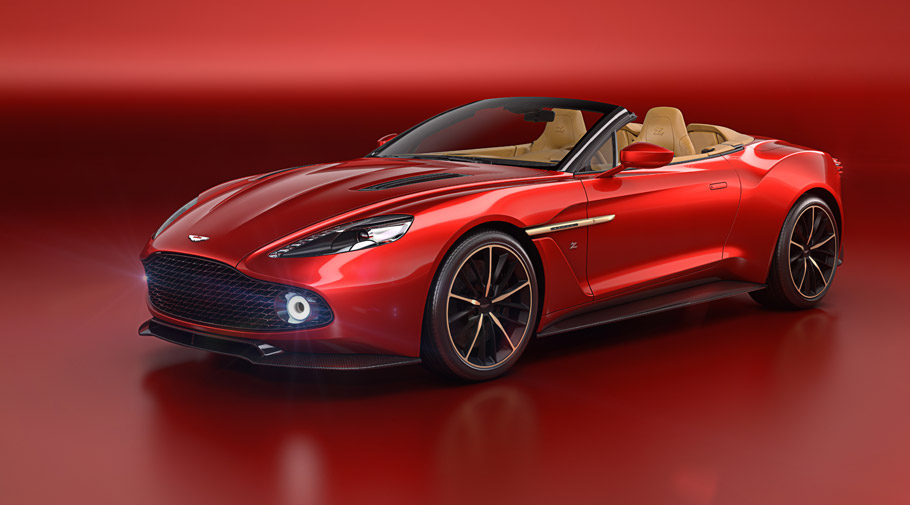 Aston Martin proudly announces the partner of the Vanquish Zagato Coupe: Vanquish Zagato Volante. This sweetheart will accompany the North American debut of the Coupe model and will be strictly limited to just 99 vehicles. Created at Aston Martin's headquarters in Gaydon, England, Volante has a lot to demonstrate.
Overwhelming customer interest and positive feedback
Zagato Volante is a fine creation from a collaboration of almost 60 years. As you might know, everything started with the 1960 DB4 GT Zagato race car and throughout the years there were new and worthy additions: DB7 Vantage Zagato of 2002, 2011 V12 Vantage Zagato and now, the most recent to date is the Zagato Coupe, announced earlier this year.
SEE ALSO: Top 5 facts you don't know about Aston Martin Vanquish Zagato Concept
In fact, there were also previous convertibles Zagato models: we immediately think of the striking V8 Vantage Volante, first shown back in 1987 and the DB AR1 back in 2003. The last one, the DB AR1 was also limited to 99 units and is considered to be one of the finest collectable models worldwide. And as it looks like, Aston Martin team continues the tradition to strike our minds with unique style and quality.
More in-detail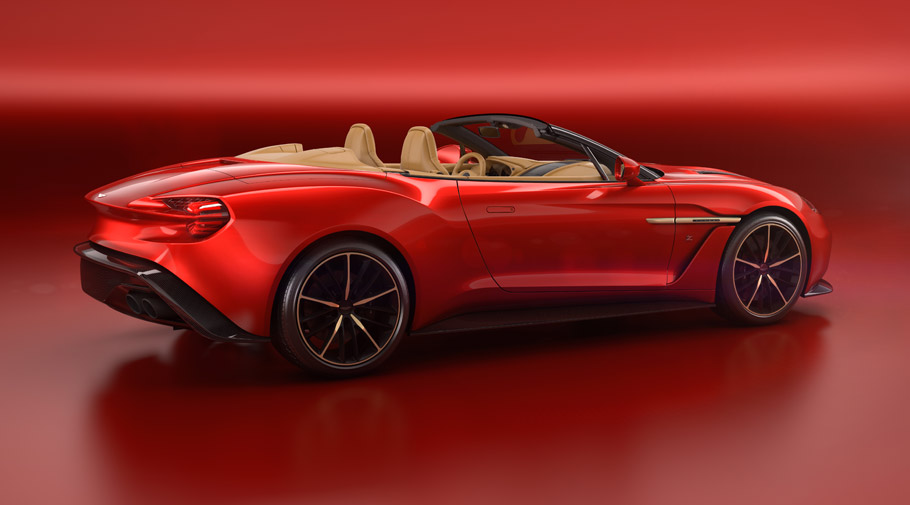 Vanquish Zagato Volante is expected to be a mighty addition to the lineup: embodying Aston Martin's refined taste and meticulous attention to detail, Zagato is expected to deliver 592hp (444kW) and have an acceleration rate, measured at 3.7 seconds for a run from 0 to 100km/h (62mph).
Exterior tweaks
In terms of exterior styling, Volante shares the same proportions as the Coupe: definitely an instant-recognizable Aston Martin vehicle, this one also has this classic Zagato twist with round tail light reflectors and the same bladed LED technology as in the Vulcan supercar. We see neat twin cowls on the rear deck that blend into the leading edge of the luggage compartment, concealing a folding hood and cool carbon-fiber sills around the lower body to add that boost to the sporty appearance and performance. We tend to like this design.
Interior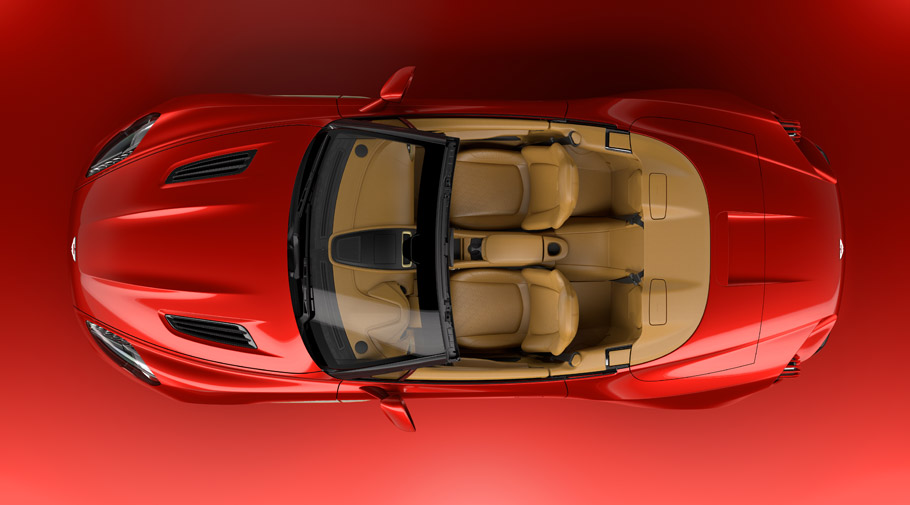 Of course, we expect nothing, but the finest, as it comes to comfort and quality of an Aston Martin vehicle. Brand's specialist 'Q' division adds luxurious and stylish components that include herringbone carbon-fiber, anodized bronze detailing and fine Bridge of Weir leather. Of course, we expect that there would be tons of personalization features, but what we also know so far is that the Volante will offer 100% Aston Martin driving experience, blended with new-age technologies. Cool.
Source: Aston Martin