2019 911 Carrera and 911 Carrera S hit the roads: here's what to expect!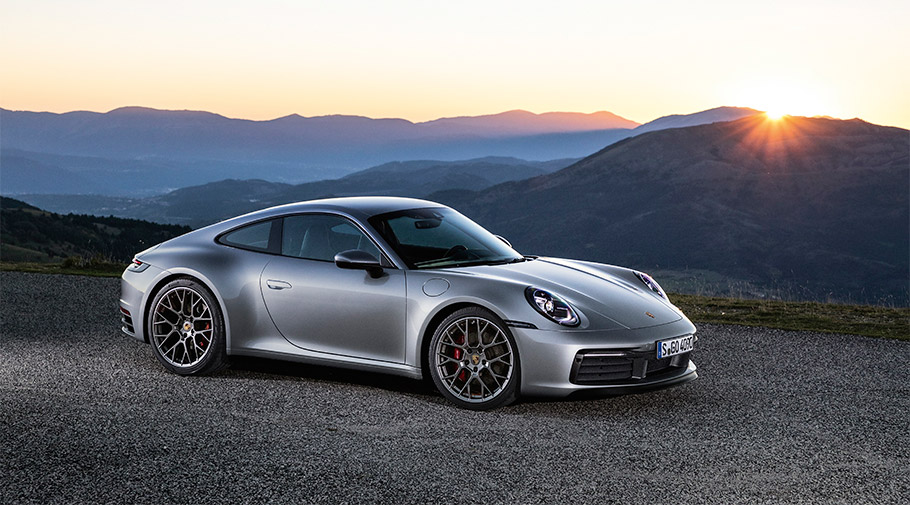 Eighth generation of Porsche 911 is finally here! Faster, more advanced and fraught with cutting-edge technologies, new family member has a lot to demonstrate to both enthusiasts and critics. On the eve of LA Auto Show, Porsche team reveals a vehicle with a well-known and yet revised design, classic Porsche DNA and yet new features and this very same and menacing Porsche spirit.
New 911 comes with a choice of six turbocharged engines that deliver a total of 443hp for the S modes and benefit from improved injection process and new layout for turbochargers and intercoolers. Also, new powertrain units are mated to a revised eight-speed dual-clutch gearbox that is not only more efficient, but also contributes to improved power distribution and improved driving dynamics. There's also a new Wet driving mode, which increase driver's awareness on wet roads. In fact, drivers will also benefit from new Porsche Communication Management system with large 10.9-inch touchscreen design and new sporty seats. Cool!
Now, let's talk about the engineering solutions, shall we?
The turbocharged flat-six engine is one of the most powerful to date and requires as little as 3.5-seconds to accelerate from 0 to 100km\h (62mph). This means that the new guy is 0.4 seconds faster than predecessors and 0.6, when equipped with the optional Sport Chrono Package. Top track speeds have been measured at 191mph for Carrera S and 190 for the AWD version. At the moment there's no manual transmission option, but such will be added to the personalization list at later date.
Design and expression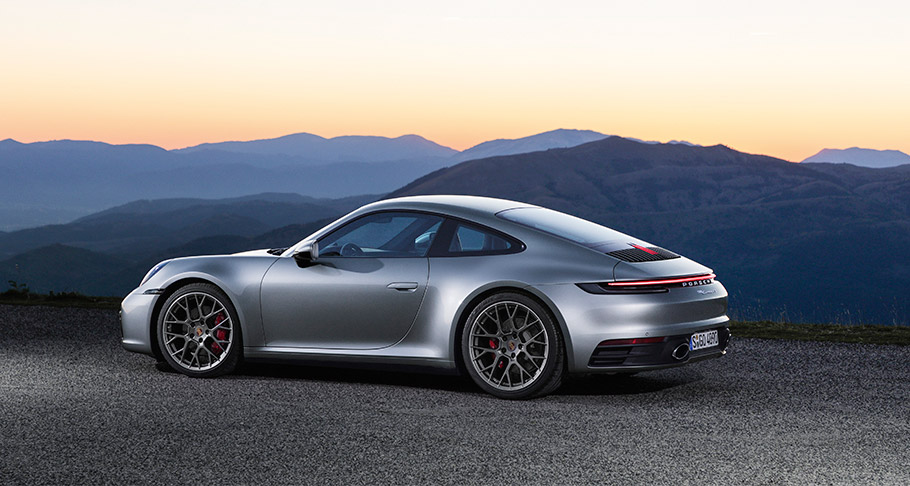 Exterior body language remains true to its Porsche roots, but it is definitely different, compared to other 911 machines. There are way more wide wheel housings over large 20-inch front and 21-inch rear wheels. The front is wider and more muscular, while the rear remains tight and clean, as one would expect from a premium sports car. new additions are the electric door handles, revised LED headlights, front luggage compartment lid with pronounced contours and wider rear spoiler for that seamless and elegant design.
SEE ALSO: Japanese elegance meets modern dedication: new Mazda3 is here!
In terms of interior styling, new Porsche 911 comes with straightforward cabin decoration – inspired form 1970s design ideas, new model offers two frameless displays, standard Porsche Connect Plus connectivity and more. The design concept is entirely focused towards the driver and features sporty seats, easy-to-operate dashboard and handy gadgets and tweaks.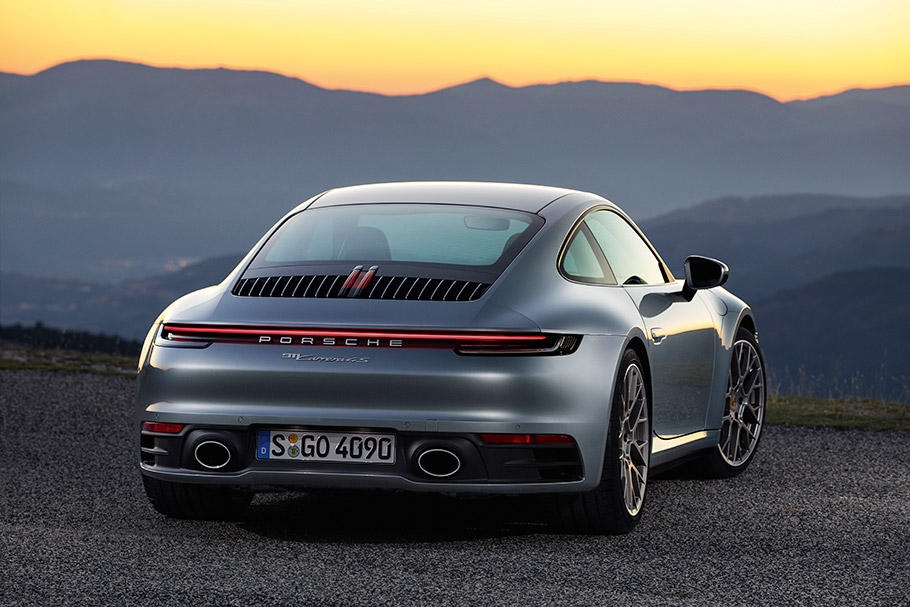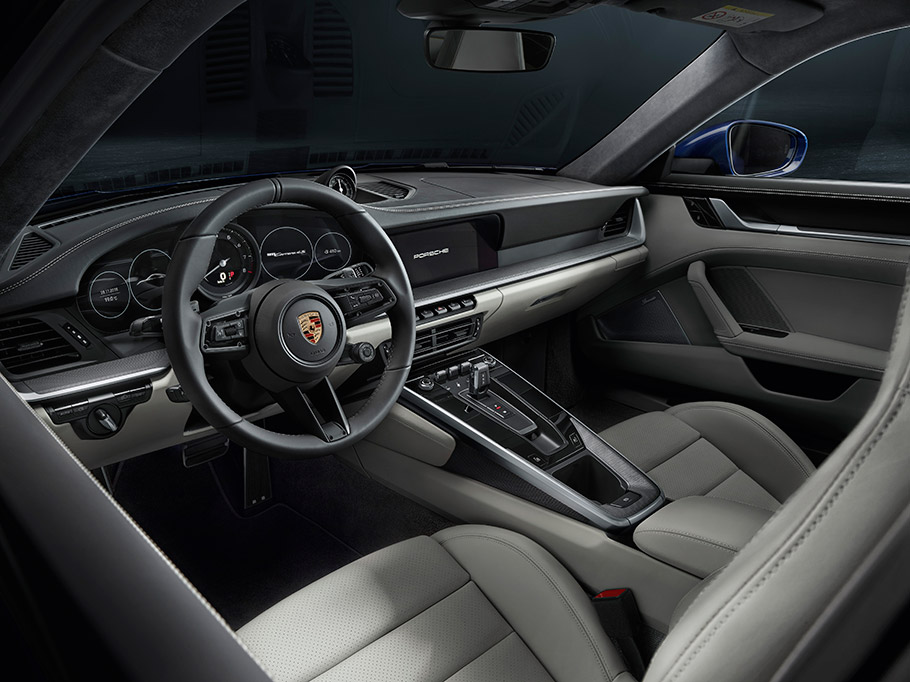 Enjoy!
Source: Porsche