TopCar Releases Carbonized Porsche 991 Carrera 4S with Stinger Body Kit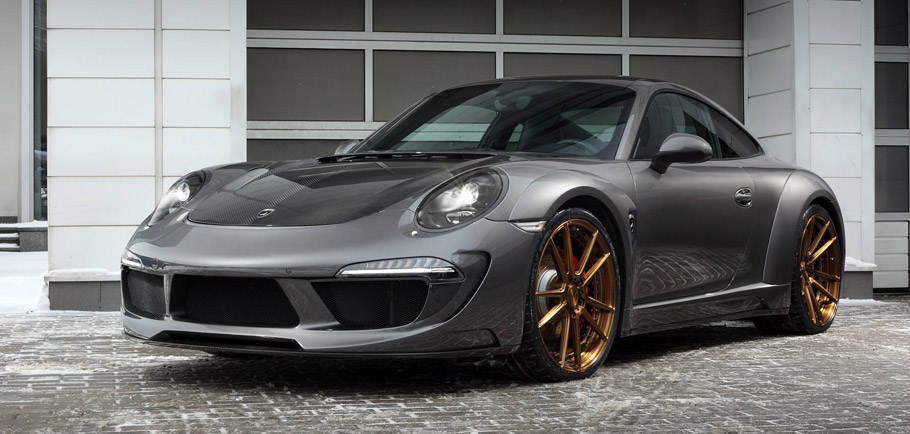 TopCar, a tuning company which specializes in Porsche modifications, has released one-off Porsche 991 Carrera 4S Stinger with strong carbonized visuals and character. The designers paid great attention of the 991 Carrera Stinger and made it unique, not only in terms of visual appearance but also in terms of aerodynamics and power. The result is this fantastically looking Porsche with carbon all over its body, enhancing its powerful temper as a sport coupe.
First thing that we see is that the car is lower and wider, and this is due to the added aerodynamic body kit. It reshapes the front and rear of the Carrera Stinger thus giving it more aggressive and straightforward look. Precisely, the package comprises of brand new front and rear bumpers, as well as new carbon-fiber hood.
SEE ALSO: TopCar Porsche 911 Turbo Stinger GTR
The front bumper features airpaths, while at the rear we see extra spoiler and taps on the exhaust pipes as well as extenders of front and rear wings. The aero-kit is made from lightweight carbon fiber material with vacuum forming and is available for both the 911 Carrera and the Targa.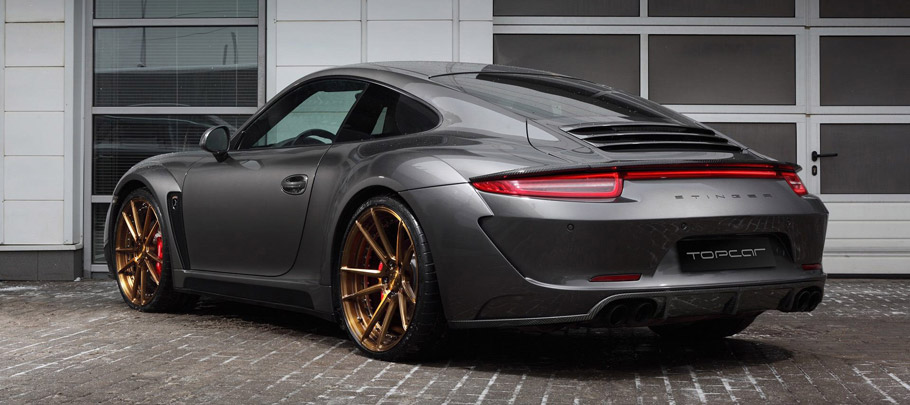 TopCar has also prepared ways of increasing the output of the engine, new setting of filters, manifolds and exhaust system. In other words, the naturally-aspirated 3.8-liter flat-six engine has been uprated to 500 horsepower (368 kW).
At last, this Porsche 911 Carrera Stinger runs on ultra light forged wheels from ADV.1, which not only reduce weight but also improve the driving behavior of the car. There is also various interior design themes created for this particular model but they were said to be "chosen by the customer", so we can't tell you any other specifics. Enjoy the image gallery!
Source: TopCar