2M-Designs Updates Jaguar XF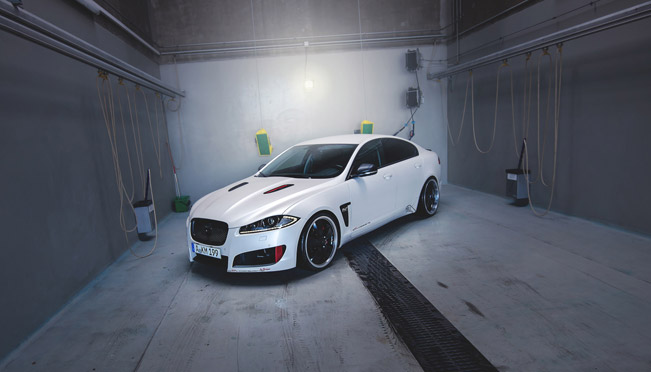 2M Designs embarked on a project with the aim to tune the exclusive Jaguar XF and it definitely turned out fantastic. The Jaguar is equipped with 3.0 D-S bi-turbo engine matched to an eight gear paddle shift automatic transmission, and delivers 275 serial horsepower (202 kW)
First of all, the tuners decided to wrap the XF with PWF Diamond White foil in combination with Black Brushed one. The window tinting is dominated by a green tinge. Then they have equipped the masterful car with a special body kit which comprises of custom built diffusor in original carbon and exhaust system with the four end pipes delivered by Loder1899.
To make it even more exclusive, 2M-Designs has equipped the Jaguar XF with hollow spoke rims in 21 inches with 255/30ZR21 tires on front and 295/35ZR21 on the rear axle. In addition, the team also lowered the car by 35 mm thanks to the use with Eibach suspensions. The front and rear lamps were slightly tinted.
The 275 hp weren't enough, so the designers have decided to make an increase of the power-output of the wildcat. The result is 340 hp, 5.4 seconds acceleration time for the 0 to 100 km/h sprint and 280 km/h top speed. To go even further into details, after the power-boost the car accelerates from 60 to 100 km/h in 3.3 seconds and from 80 up to 120 km/h in 4.0 seconds.
Source: Miranda Media