Loder1899 Jaguar XF V6 Diesel S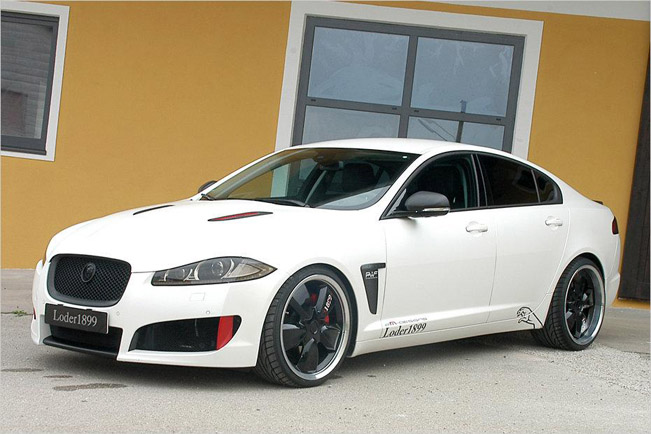 Loder1899 has presented their latest project based on the Jaguar XF V6 Diesel S model.
The luxurious saloon powered by a 3.0 liter V6 diesel now comes with more power. The engine produces 310HP (231 kW) and 680Nm (501 lb-ft) of torque, which is an increase of 35HP and 80Nm. 0-100 km/h in 6.2 seconds, which is 0.2 seconds quicker than the standard version. However, the fuel consumption is not harmed.
The exterior comes with a set of new 21" black alloy wheels fitted with wide low-profile tires. There is also a new front apron, a carbon fiber diffuser and a boot lid spoiler. The tuning company painted in black some of the elements - front grille, hood vents, headlights and taillights.
Last, but not least, Loder1899 offers an optional sport exhaust system for €4,600.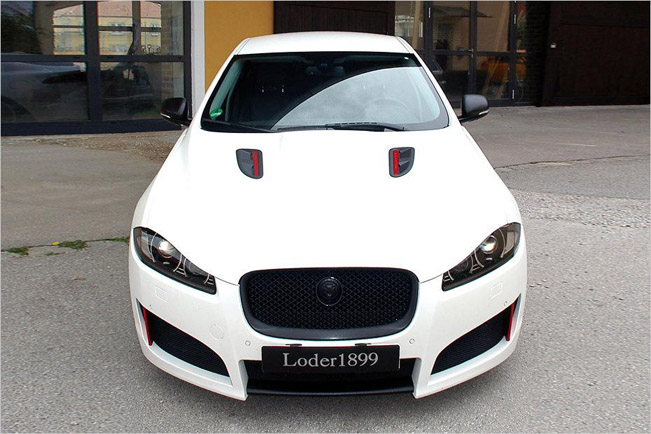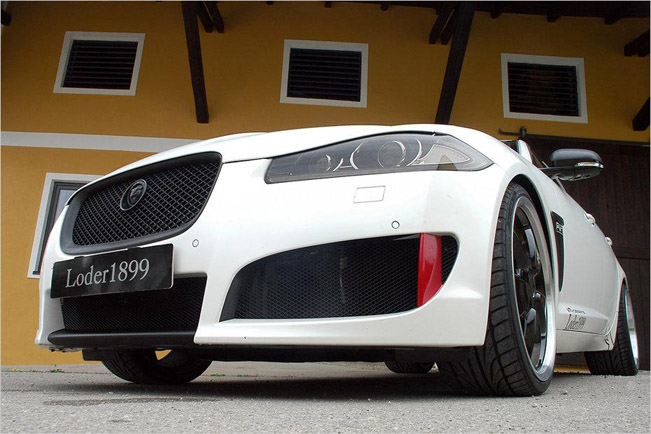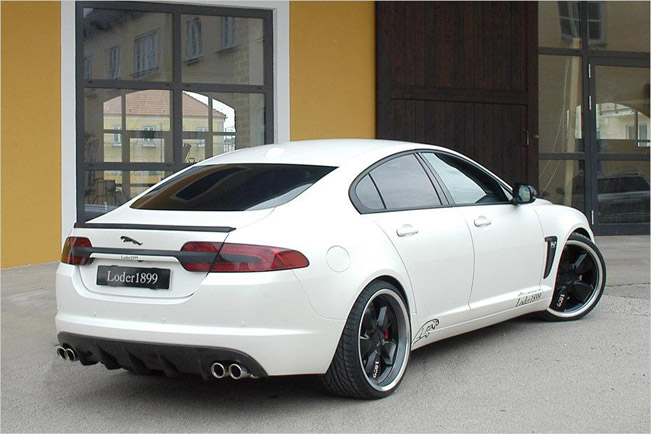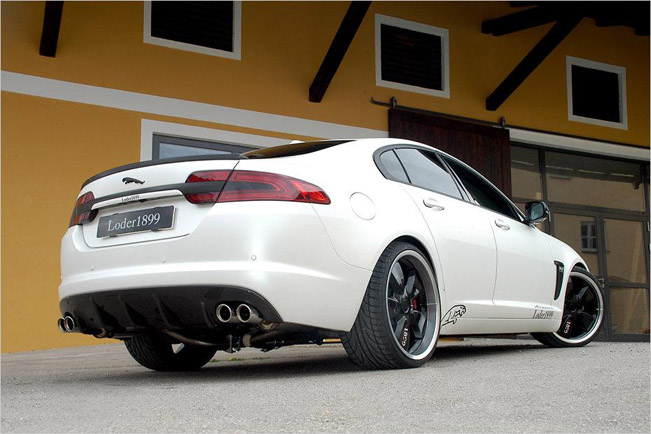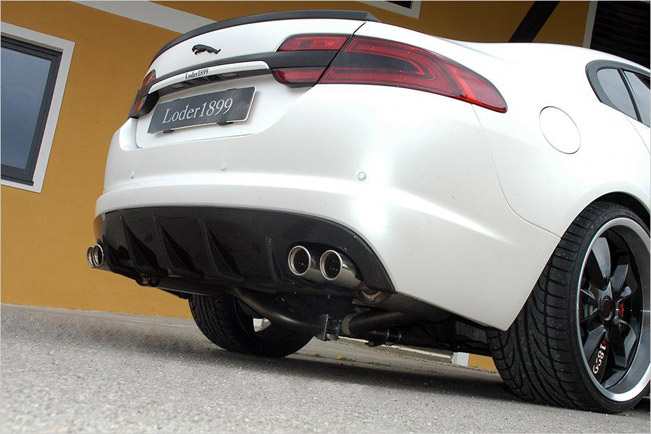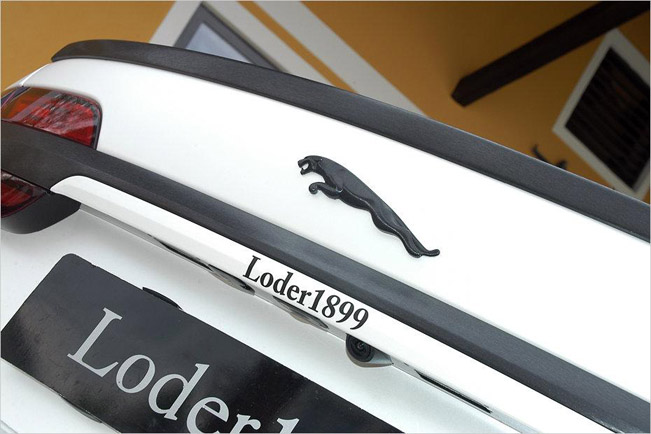 Source: Loder1899