2016 Jaguar XF wins Best Executive Car. Here is why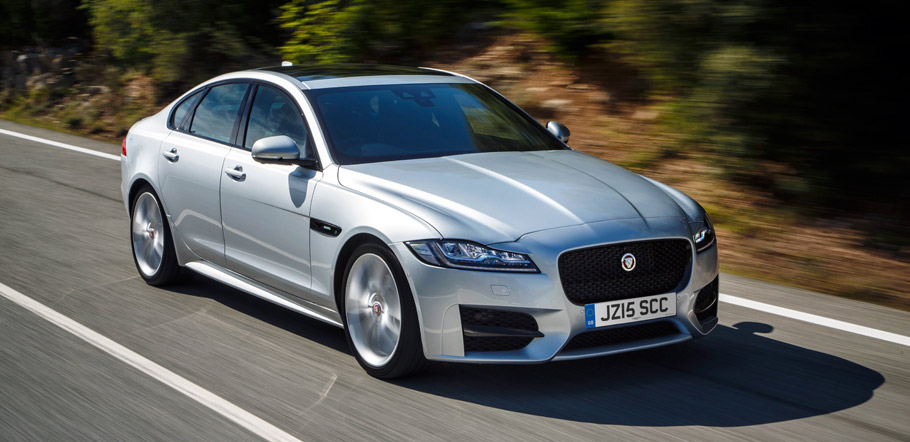 Jaguar XF has been in top charts of numerous researches and since it was launched, it took home many awards, some of which are "Best Executive Car" from DieselCar magazine, "Executive Car of the Year" and "Sme Best Director's Company Car". Sweet.
Also, along with awards and recognitions, the XF was also ranked second overall in the publication's newly launched list of the top 50 best cars currently on sale.
So, what makes this vehicle so special?
First of all, its lightweight aluminum construction and the all-aluminum Ingenium engine makes difference. The powertrain is a 2.0-liter diesel beast with a total output of either 163hp (121kW), 180hp (134kW) and the top of the range 3.0-liter V6 diesel with the titanic 700Nm of torque.

In fact, the Ingenium engine is the first diesel unit to include a variable valve timing technology. A cam phaser on the exhaust side allows the catalyst to reach operating temperature faster and also reduces emissions more efficiently. Sweet.
Also, XF's class-leading fuel consumption efficiency makes this premium saloon one of the cleanest vehicles available for order at the moment.
SEE ALSO: World's First Super Car, 1957 Jaguar XKSS, to be Rebuilt
Beautiful, stylish and elegant, this vehicle proved itself worthy. And provided the heavily refined drivetrain system, there is no wonder why so many organizations and critics give the new XF so high overall scores and awards.
Source: Jaguar