6Vampir Volkswagen Golf Mark I - 1013HP [video]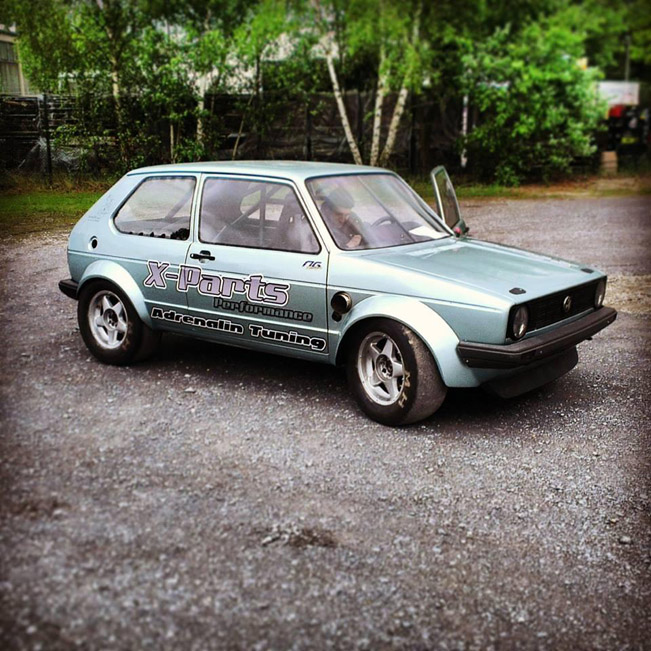 Here is a very interesting drag vehicle. It is prepared by Boba Motoring, who are really fanatic in drag races. The project is based on Volkswagen Golf I and carries the name 16Vampir.
It is powered by a 1.8 liter 16V four-cylinder turbocharged engine with whopping 1,013HP (745 kW). The result is thanks to a really enormous Garrett GTX4202R turbo boosting the engine with 4.15 BAR pressure (60 psi).
The curb weight of the vehicle is just 900 kg (1,984 lbs), so it accelerates insanely. 0-100 km/h in 2.0 seconds and the top speed is unknown, but who will make more than 220 km/h in Volkswagen Golf I?
The engine is mated to a 6-speed DSG gearbox with a custom DSG ECU controller from AdrenalinTuning. The power is transferred on the road through 4Motion AWD and all four wheels have drag tires.
Enjoy!
Source: Boba Motoring