2011 750 HP Lingenfelter ZR1 Chevrolet Corvette
The new 750 HP Lingenfelter ZR1 Corvette is the package which includes the absolutely astonishing 750 horsepower. It also features the addition of the GT9 ZR1 supercharger camshaft and Lingenfelter CNC ported LS9 cylinder heads.
With this package you can add more horsepower to the previous 710 HP package while maintaining a safe level of boost and supercharger RPM. Moreover the GT9 camshaft has an excellent sound quality and will not hamper the vehicles drivability or reliability. With this package you will get the whole 750 BHP (551 kW) and 730 lbs ft (989 NM) of torque!
Worth it, isn't it!
To go further into more details, the Package includes:  Engine removal and removal of supercharger assembly, cylinder heads, camshaft; Lingenfelter CNC porting and polishing of LS9 cylinder heads for optimal flow; Lingenfelter multi-angle valve job, cc chambers, surfacing and spring height adjustment; Competition Cams valve springs, LS9 retainers and locks; Lingenfelter GT9 camshaft by Competition Cams;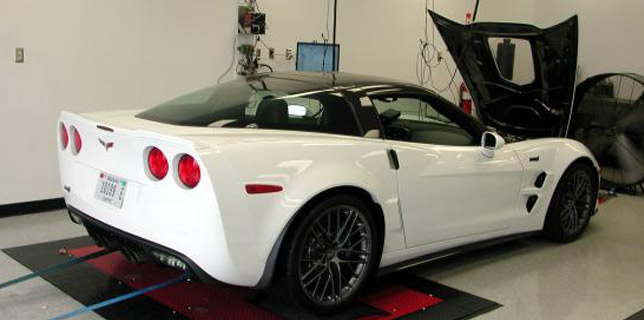 GM Head gaskets and head studs; 160 degree thermostat; Lingenfelter cast aluminum supercharger front cover assembly; 2.38 inch diameter steel supercharger 10 bolt drive pulley - powder coated black - 11 rib; 100 mm aluminum double bearing idler assembly; Lingenfelter LS9 solid supercharger isolator coupling; Lingenfelter ZR1 air intake system; Increased boost level 12 - 13 psi; professional installation, camshaft degreeing, testing & ECU calibration; chassis dyno report before and after installation; excellent drivability, highway mileage not adversely affected; Lingenfelter 2 year/ 24,000 mile warranty; Lingenfelter certificate of authenticity.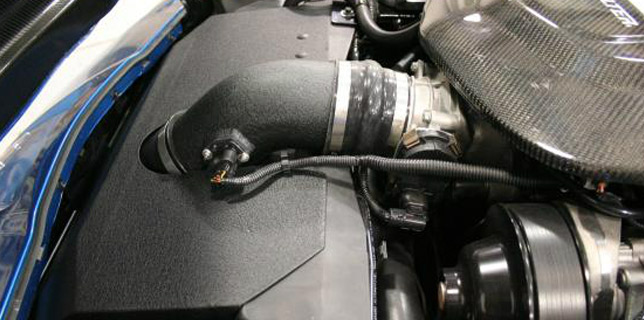 You can get this package for the amount of $12,895. However if you have some extra money to spend, there are few more additional upgrades: Lingenfelter Heat Exchanger upgrade with the price tag $899; Corsa stainless steel cat back exhaust for the $1,699.95; and the Akrapovic Titanium Evolution Exhaust for the amount of $3,995.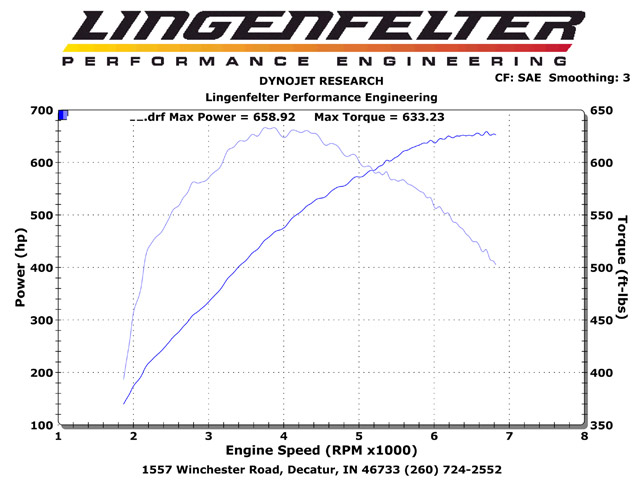 Source: Lingenfelter