Afzal Kahn is Selling "F1" License Plate - £10 million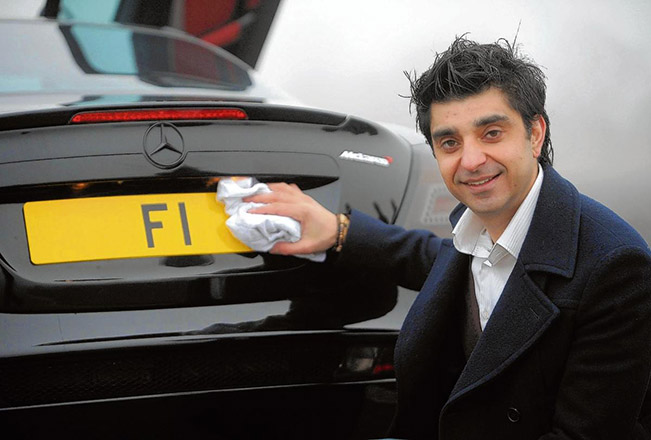 Yes, there is no mistake in the heading. The owner of Kahn Design – Afzal Kahn is asking exactly £10,009,995 for the "F1" license plate… and we thought that £3,200 is expensive for a license plate consisting six identical digits.
Actually, the saga began back in 2007, when Afzal Kahn has purchased the "F1" license plate for just £440,000. He used it to drive some of his cars including a black McLaren SLR, a Bugatti Veyron and some other interesting sport vehicles. Still, neither of them is even close to the price tag of the incredible license plate.
It is very interesting that a stranger offered Mr. Kahn a whopping £6 million for the license plate, last year. Unfortunately, the owner turned down his offer, because he believed that the license plate is worth even more than that. We wonder – how much?
The most desirable license plate in the world will probably change its owner, but it is an investment, which will increase its value over the years. We will be very happy to see Rowan Atkinson driving his incredible McLaren F1 with an "F1" license plate. Probably that won't happen, because he seems a lot reasonable man, who won't invest a sensational amount of money in such thing.
Source: regtransfers.co.uk