Alcon CCX SuperKit for Nissan R35 GT-R
Alcon has announced the Carbon Ceramic Xtreme (CCX) Superkit for Nissan R35 GT-R. The specially created brake system includes lightweight brake technology and is half the mass of a similarly sized iron disc. It also boasts significant improvements in vehicle performance and agility and everything is track tested by Alcon's in-house R&D department.
The results are more than satisfying. The new brake system is fade free and has excellent initial bite from hot or cold. It provides extreme stopping power and features low wear rates of both discs and pads.
The CCX discs are available in numerous sizes to suit customers' individual requirements, while a number of standard supercar kits are in development and one is now ready for sale.
The Nissan kit fits perfectly to the original 20" wheel rims. It also comes complete with all hardware that you need for installation.
This is the ultimate fast road/track conversion kit for the stunning R35 GT-R and features:
•    400mm front ventilated, cross-drilled CCX discs mounted to stainless steel bells •    385mm rear ventilated, cross-drilled CCX discs mounted to stainless steel bells •    New 6-piston, monobloc billet front calipers fitted with Alcon CCX-1 pads •     6-piston, monobloc billet rear calipers fitted with Alcon CCX-1 pads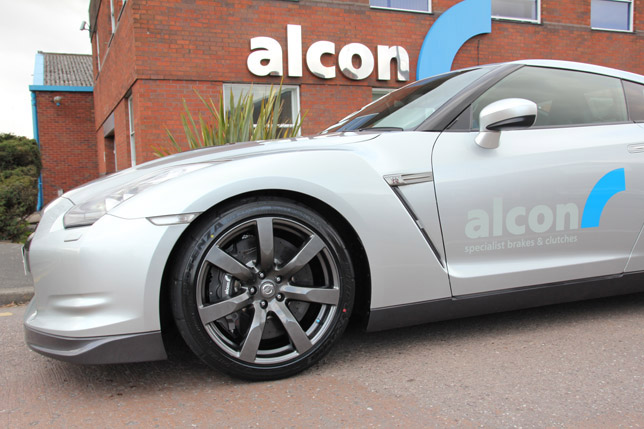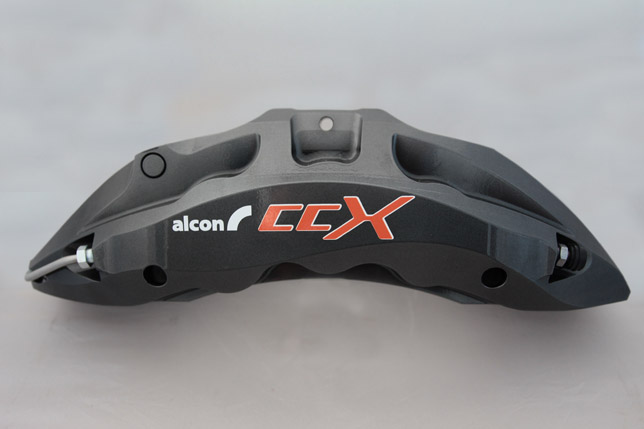 Source: Alcon