Alfa Romeo 4C Debuts At 2013 Goodwood Festival of Speed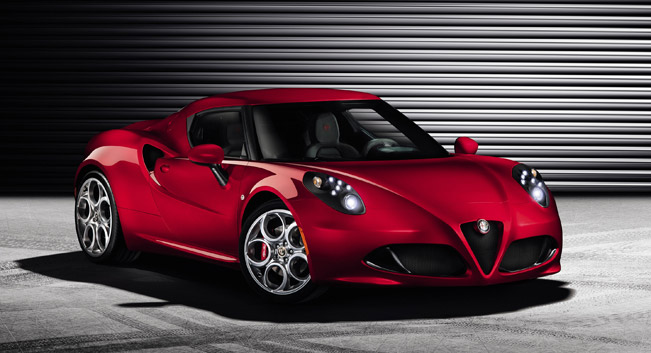 Alfa Romeo 4C is going to make a debut at 2013 Goodwood Festival of Speed. The event will take place between 12th and 14th of July and in addition, there will be also presented the exclusive "Launch Edition" of the compact supercar.
Back in March was the official debut of the "Launch Edition" at the prestigious Geneva Motor Show. There the vehicle showcased the true meaning of Italian sports car, embodying style, performance and technical excellence and offering maximum driving satisfaction in total safety.
To go further into details, the Alfa 4C is a mid-engined, rear wheel drive, compact sports coupé. It will offer its customers supreme agility with compact dimensions of just under 4 m length and 2 m width and 118 cm height. These dimensions contribute for greater aerodynamism and efficiency.
This Alfa Romeo is powered by an aluminium direct-injection1750cc turbo petrol engine, that produces 240 hp (175 kW) and 350 Nm (258 lb-ft) of torque. The unit is matched with Alfa's TCT transmission. The effect is a Vmax of over 155mph, and an acceleration time of 4.5 seconds for the sprint from 0 to 100 km/h.
In addition, a new version of the Alfa DNA selector fitted to the 4C will also include a new Race mode alongside the original three options – Dynamic, Natural and All Weather. The result is an unforgettable and exciting driving experience.
Source: Alfa Romeo