Alpha-N Performance Releases EVOX Upgrade for BMW 4-Series

Alpha-N Performance has prepared an interesting Christmas present for those of you who have BMW 4-Series. It is called EVOX power upgrade and is suitable for the 435d and 435i models. And by the way, with the replacement that BMW made, I mean – substituting the 3-Series Coupe and Cabriolet with the 4-Series, the company further differentiated these sportier variants from the four and five-door models. They look fantastic and the driving experience they offer is one-off.
The engine upgrade pack offered by Alpha-N Performance is now ready to infuse the BMW 4 Series models with more performance. Under the hood of the BMW 435i we have the TwinPower Turbo straight-six, which has a stock 306 hp (225 kW) and 400 Nm (295 lb-ft). Basically, the Alpha-N EVOX PowerPlus ECU tuning box takes this to 367 hp (270 kW) and 520 Nm (384 lb-ft).
SEE ALSO: Alpha-N Performance Boosts Not One But Two Ferraris: the 488 GTB and California T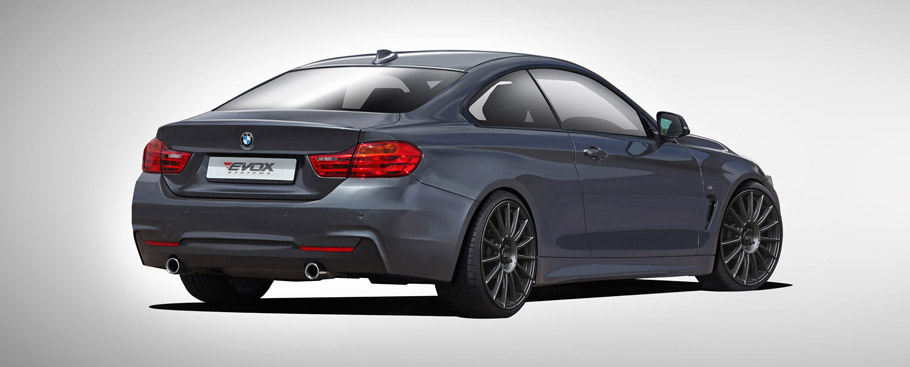 Powering the 435d is the six-cylinder TwinPower Turbo diesel engine. It has a stock power output of 313 hp (230 kW) and 630 Nm (465 lb-ft) of torque. With the EVOX box in place, these numbers jump at 374 hp (275 kW) and 740 Nm (546 lb-ft) of torque. With the improvement of power we also expect to see better acceleration times. However, Alpha-N Performance did not say any details regarding these matters.
A larger intercooler was also installed to balance the enhanced performance. The chassis Öhlins Road&Track coilover suspension, which is entirely adjustable and allows lowering of up to 25 mm. At last, Alpha-N also added a set 19-inch OZ Racing Superturismo alloy wheels, which were shod with 235/35R19 and 255/30R19 tires.
So, if you are still wandering about a Christmas present, this performance pack seems absolutely appropriate.
Source: Alpha-N Performance