BMW 1 Series M Coupe has Gained an Addition of 224 HP. See the Result!

Alpha-N Performance is a tuning company famous for its attraction for BMW cars and its urge to uprate their power. This time we are about to witness how 1 Series M Coupé has become something more than just another BMW with "M" letter. We'll go into details, but let's take a look at some "stock" information first.
The inherent performance of the car has been used as a basis for its upgrade. The 1 Series M Coupé produces 340 hp (250 kW) from its TwinPower Turbo N54B30 straight-six engine. This is pretty good, isn't it?
This is the reason, because of which the specialists didn't choose to make "simple" software remapping, but went back to basics by first addressing the flow capacity of the engine's forced aspirated system.
SEE ALSO: Alpha-N Performance Releases EVOX Upgrade for BMW 4-Series 
The in-house turbocharger upgrade uses larger compressor and turbine wheels in a modified housing. This results in gains in terms of power. The efficiency was improved as well, while the charge air temperature was reduced with a Wagner Tuning EVO3 intercooler. In order to increase the airflow velocity and volume, a larger Charge-pipe system with Forge Blow-Off Valve was installed. Updates were done on the fuel pump, spark plugs and ignition coil packs. The exhaust has been enhanced via Wagner downpipes, and a free-flow middle silencer in the 'Race' version, which feeds the standard rear silencer box.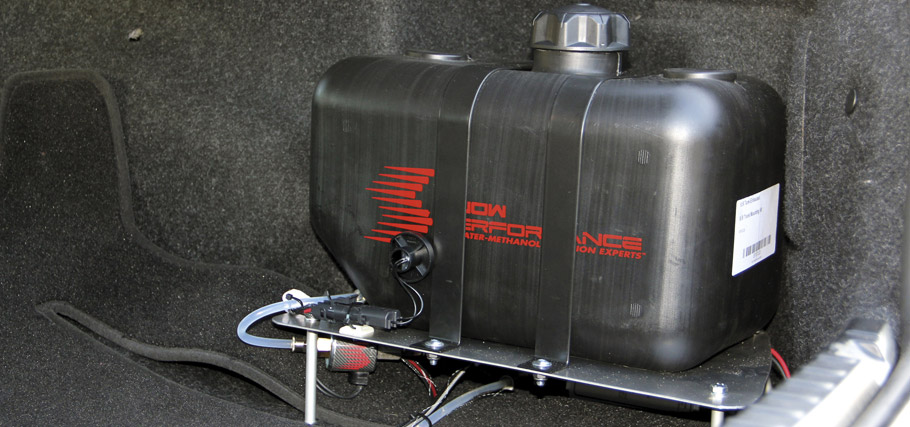 There is something fascinating here. To cool the top-end of the engine during combustion, 9.5-liter tank and its bespoke pump were installed in the boot. This is actually a Snow Stage 3 water-methanol injection system, calibrated for a 50/50 mixture of distilled water and ethanol. It also boosts the output significantly.
The hardware upgrades were then complemented by ECU remap of the fuel, spark and boost pressure parameters. The final result is spectacular and it is the sensational 564 hp (415 kW) and an impressive peak torque of 734 Nm (542 lb-ft). This makes more than 220 horsepower in addition! The newfound power is transferred to the drivetrain via competition grade clutch mated to a proprietary single-mass flywheel made of from high-grade steel.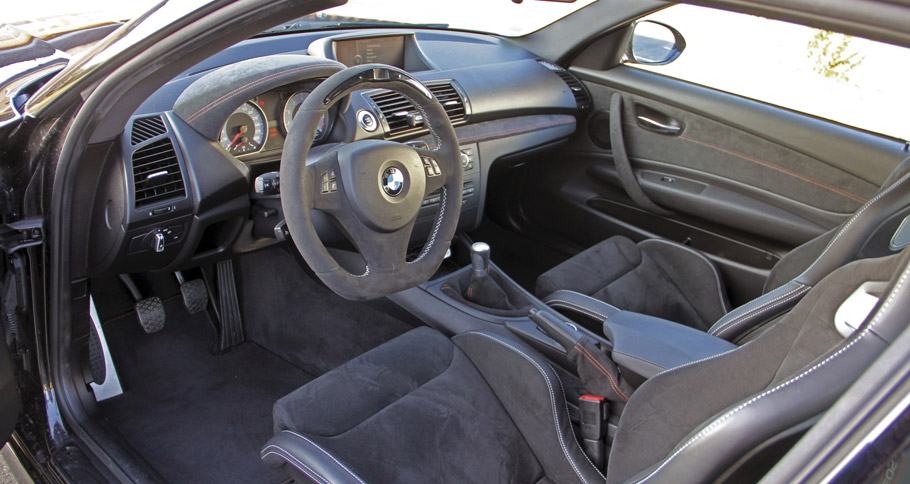 The suspension was also improved via fully adjustable coil-overs that can be set up for road or track use. On the outside the car also got new BMW Performance front splitter and rear spoiler lip, thus reducing lift at both ends and giving the car a more purposeful look.
At last, we should mention the changes that have happened to the cabin. They include hard shell backed sport seats and sports steering wheel with LED upshift indicator and central display window. It seems that they are crucial aids that boost driver's focus.
Source: Alpha-N Performance