Alternative Fuels: Biofuel, Alcohol and Hydrogen
This week's fresh "eco" air is a small review of some of the alternative fuels available for use. A simple fact is that humanity sooner or later will experience the necessity of their utilization. Hence, the aim of the article is not only to raise the ecological awareness, but also to lift up the veil of ignorance around the alternative vehicle fuels that can be successfully utilized.
But what we actually understand under alternative fuel? It is such type of fuel, which is non-conventional or advanced in its development. In addition, an alternative fuel can also be any substance, which can be used as fuel. As we all are aware some of the conventional fuels, such as petroleum, coal, propane, etc, emit high levels of CO2 and are harmful to the environment. Some of the most popular alternative fuels are: biodiesel, bioalcohol, electricity batteries (by which the EVs are charged), hydrogen, and various biomass sources.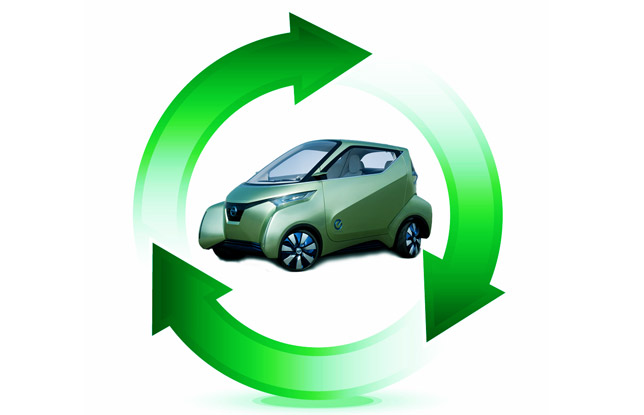 So, let's first take a look at the types of biofuel which are available for use by the ecologically minded people. First of all it is necessary to highlight that biofuels are renewable source of energy, unlike the petroleum for instance. First, and probably one of the most famous alternative ways for propulsion is the biodiesel. It is made from animal fats or vegetable oils. Moreover, it can also be made from some renewable resources, which come from plants like soybean, sunflowers, olive, peanut, etc. The deal here is to filter these oils from their hydrocarbons and eventually to mix them with some sort of alcohol (ethanol for example). The result is a chemical reaction which gives us the end product, namely: biodiesel. It is ecologically efficient, and releases smaller number of CO2, hence this make it very clean and efficient. More importantly, much forgotten fact is that the biodiesel is also sulfur-free.
Next come the alcohol fuels such as methanol or ethanol. They are probably the most well known type of alternative fuel after the biodiesel. In general alcohols are a main source of energy. The highlight here is that the alcohols can actually be used in internal combustion engines. Furthermore, the ethanol is cleaner than the regular gas and also affects the fuel efficiency in positive terms. Ethanol can be made with organic materials such as agricultural plants, which have in their essence special enzymes which in turn are causing the organic substance to ferment. On the other hand, the methanol (which is a homologue of the ethanol) can be made from diverse biomass resources such as wood or coal. Nevertheless, nowadays it is made from natural gas, which is both quicker and cheaper method.
Next, comes hydrogen fuel, which is the byproduct of the burning water. It is probably on of the most interesting and promising alternative vehicle fuels. However, nowadays only experimental vehicles use this type of propulsion. Moreover, hydrogen fuel is undoubtedly an eco-friendly one. In particular, it uses electrochemical cells or combustion in the internal engines, in order to produce power. In it is stored great potential for commercial vehicle utilization. You can take a look of some projects:
Stay tuned for part two, where I'm about to discuss the use of propane, electricity, ammonia and liquid nitrogen used as alternative fuels.