AMS Nissan GT-R Alpha Omega: Breaking Records Once Again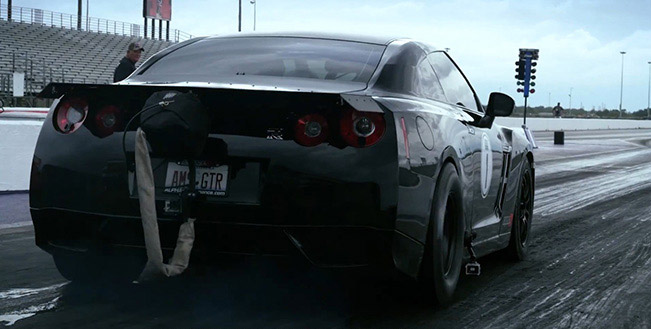 As if it hasn't been enough spectacular already, AMS Nissan GT-R Alpha Omega once again proves to be one of the best sports cars in the world. Pushing the limits of the car at Royal Purple Raceway (RPR.), Baysite, TX, the Nissan team sets the vehicle for a record breaking run. Previously, Nissan GT-R holds the grandiose 7-second record with a terminal speed of 299.33 km/h (186 mph). What seems to be an unbeatable score, until this year, actually turns out to be rather… beatable, for the AMS Nissan GT-R Alpha Omega becomes the first Nissan GT-R that manages to break the 7-second barrier in drag racing.
Despite the bad weather conditions at the time, dropping temperatures, increasing frustration, and timing equipment malfunctions, the accomplished results are still outstanding. The GT-R Alpha Omega, then, achieves ¼ mile in the mind-blowing 7.70 seconds, thus beating the previous record of Nissan GT-R set in just 7.984 seconds.
In addition to this, the Nissan holds some other excellent performing statistics and records, such as: setting 0-60 mph in 1.53 seconds; 0-100 mph in 2.79 seconds; 100-150 mph: 2.15 seconds, and finallyt 0-300 kph (186 mph) in only 7.56 seconds.
Follow the link bellow to get a glimpse of the remarkable performance.