Audi A1 R18 Competition Package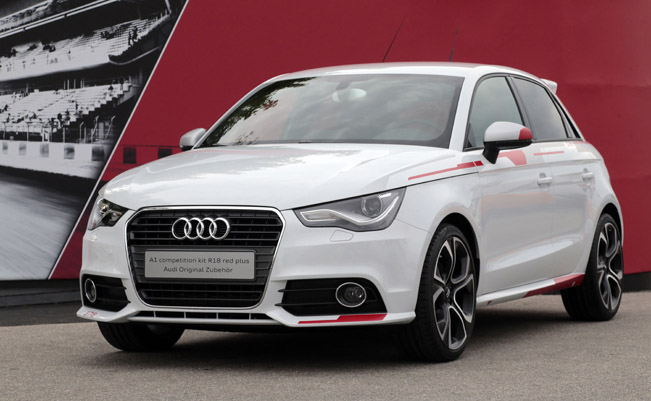 Audi has introduced a new competition package for the A1 at the 2013 Worthersee Motor Show. The small hatchback received the R18 competition package and is named after the famous R18 e-Tron Quattro.
The 2013 Audi A1 Competition Package comes with only styling modifications such as red and gray accents, "378" badges and a tailgate spoiler. Other highlights include a front lip spoiler and a set of new alloy wheels with black accents.
The interior boasts a set of new floor mats and a unique center console with red and gray accents.
Nothing is mentioned about the price.
Source: Audi