2012 Audi A5 Cabriolet and 2012 Audi TT Roadster are the Best Road Trip Convertibles
2012 Audi A5 Cabriolet and the 2012 Audi TT Roadster are among ten of the Best Road Trip Convertibles for 2012 according to Kelley Blue Book. The latter is the only vehicle valuation and information source trusted and relied upon by both consumers and the industry.
The editors of the official web page of KBB have praised both Audi cars by including them in the aforementioned list of ten. 2012 A5 Cabriolet won the judges for its combination of style, refinement and performance. On the other hand the Audi TT Roadster was chosen for its well-appointed sportiness and superb handling.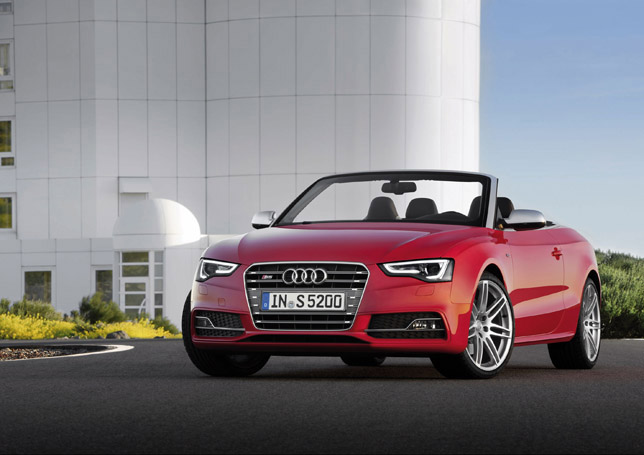 In fact, 2012 Audi A5 Cabriolet is indeed an exceptional car. Not many cabriolet can show such style, combined with refinement and uncompromised performance. In addition it is the only car in its class to offer quattro® all-wheel drive.
Another advantage of the car is that it carries the award-winning 2.0 TFSI engine. Thank to it the cabrio can deliver 211 hp (155 kW) and 258 lb-ft (190 Nm) of torque. Of course, we have to mention the valvelift system, variable valve timing and TFSI® direct injection, which are alos included in it.
This convertible has it all. It has an Aluminum Optic trimmed windshield frame and runs on the elegant 18" wheels. The soft top of this Audi delivers significant wind and road noise reduction and has only 15 seconds reaction time. At last, the vehicle is spacious enough and can offer room for four adults thank to its rear folding seats, twelve-way power adjustable front seats and an overall open design.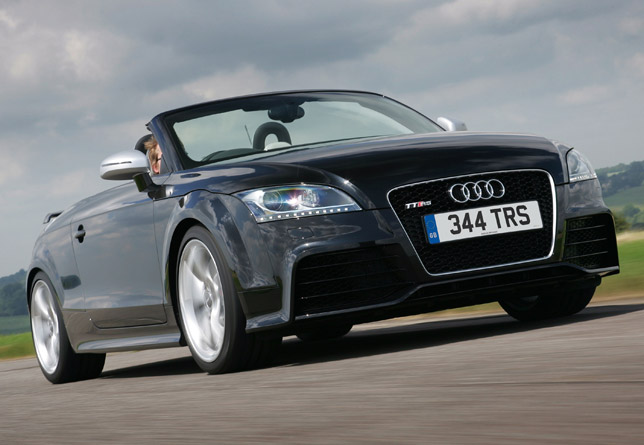 2012 Audi TT Roadster is the second praised Audi vehicle, which carries its unmistakable profile and its unique rear diffuser with dual exhaust. This blend gives an aggressive and exclusive look to the Roadster.
The body of this Audi Convertible was entirely constructed of lightweight aluminum and steel. Here, the folding soft top takes only twelve seconds to react and can be closed at speeds under 31 MPH for added convenience.
More benefits that this car delivers are in terms of performance. It comes equipped with a 2.0T engine, which employs a variation of FSI called TFSI®. TFSI-equipped has significantly higher compression ratios and cylinder pressure, thus fully atomizing fuel and optimizing boost response. The Roadster also delivers impressive fuel economy: 23 MPG city and 31 MPG highway.
Source: Audi