Audi Demonstrates Even More Powerful and Even More Efficient Engine

Audi continues the pursuit for the perfect balance between performance and fuel efficiency. Now, the latest 190 hp (139 kW) 2.0-liter TFSI engine demonstrates the most efficient fuel consumption in its whole class.  The latest powerplant reflects the brand's Vorsprung durch Technik philosophy and will be available with the latest A4 model.
About ten years ago, Audi team launched the first production engine, that demonstrated stunning combination of turbocharging technology and direct injection. Since then, Audi is one of the leading brands, when it comes to downsizing and downspeeding.
SEE ALSO: Audi is About to Show Its Latest Concept Sports Vehicle
The four-cylinder 190 hp (139 kW) comes with 320 Nm of torque. Because the torque is applied in a a wide range of rpm, customers will be able to experience the constantly accessible pulling power. In addition, the engine is better, compared to its predecessor with the maximum excess of 56mpg.
The most interesting part with the 2.0 TFSI is the combustion method. It is based to the Miller cycle, which has been revised by Audi team to demonstrate increased efficiency and performance as follows: The intake time is significantly shortened; On higher boost pressure, the engine attains optimal cylinder changes; The intake valve is also revised: it now brings even better efficiency-boosting ratio.
Despite the latest technologies, incorporated within the powerplant it weights only 140kg and has even more features to demonstrate. For example, the coolant flow greatly reduces the warm-up time and the integration of the exhaust system is especially designed to bring low-friction engine oil.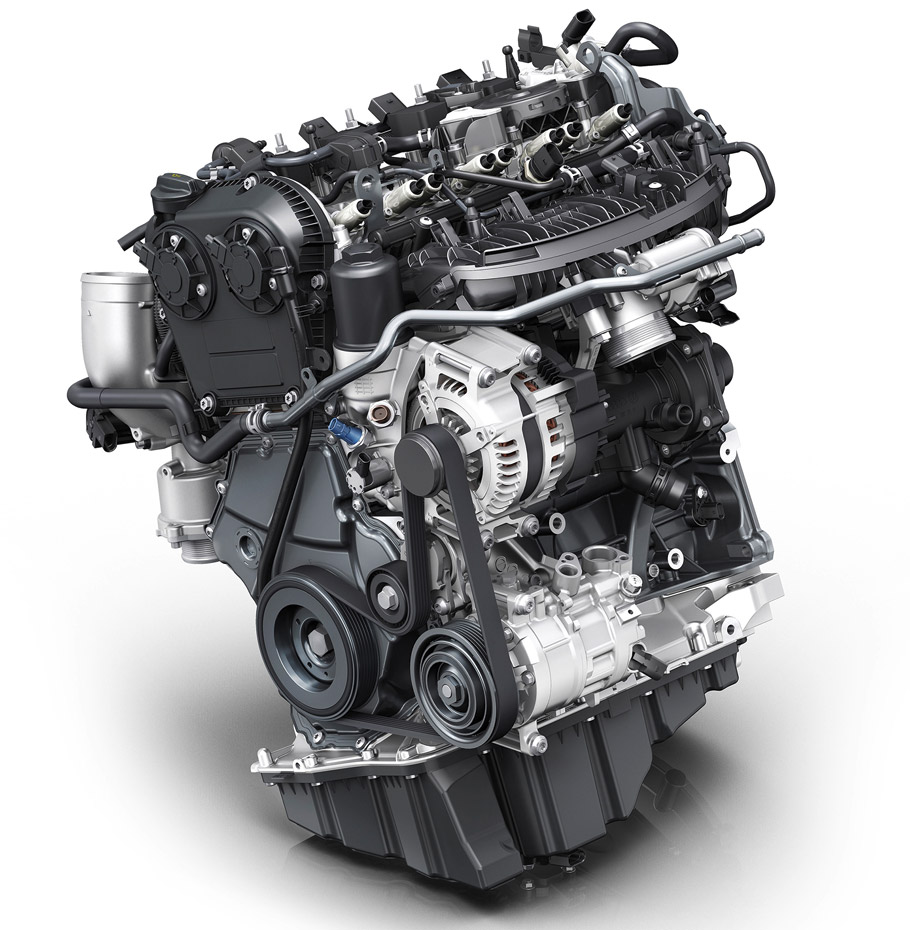 All the additions to the 2.0 TFSI engine demonstrate the Audi's passion to bring the most efficient and most powerful engines ever created.
Source: Audi