Audi Does It Again – 3.0 L TFSI V6 on Ward's Top Ten List
This just in: Audi's 3.0 L TFSI supercharged V6 engine appears on Ward's 10 Best Engines 2012 list  for a third consecutive year. WardsAuto is an automotive technology watchdog which has been gathering data and conducting analysis of engineering advancements for 85 years now.
For Ward's 2012 engine list, 36 "contenders" were probed for their power, technology, fuel economy, noise, vibration and harshness. Additional criteria required each engine to be in a regular-production U.S.-specification model on sale no later than first-quarter 2012 and that vehicle that carries the engine should not exceed 55 000$.
"With so many engines featuring gasoline direct-injection and forced induction, we're pleased to have a list that is rich in technology," says Drew Winter, editor-in-chief of WardsAuto World (the company's monthly magazine). "Plus, every engine reinforces the idea that even fuel-efficient vehicles must be fun to drive."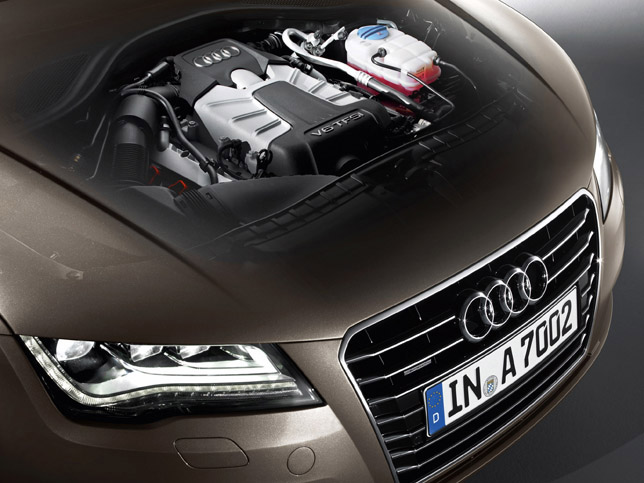 The TFSI provides 310 units of horsepower and the respectable 325 lb.-ft. of torque. Because of the all-aluminium structure of the engine and  four vane Roots-style supercharger, the TFSI is able to impersonate V8 behaviour while remaining an economical V6.
In 2012, you'll be able to find the 3.0 TFSI in cars such as the 2012 A6 sedan, 2012 Audi A7, the Audi Q7 and also in the S4 and S5.
Source: Audi