Audi on Demand Shows Latest Possibilities for Ownership and Usage

Audi introduces an innovative software program, that allows customers to keep in touch with Audi brand in a fresh, modern way. The software is called Audi on demand and with it fans and customers can reserve a vehicle or can just browse some information. In fact, anyone can try the application for up to 28 days. The premium service is already available in San Francisco and it is planned to be available in all the U.S.
Audi on demand gives access to different models from the Audi lineup, including the Audi R8 supercar. The application allows users not just to choose their Audi model, but also to customize it: you can adjust different audio settings, tailoring and tweaking the navigation system. Handy, right?
SEE ALSO: Can this ABT Audi S6 Beat the RS6 with its 550 HP?
Interesting feature is the matching system. If you prefer a mountain trip, for example, the application would suggest you the Audi Q5. And if you are more likely to go to some country trip, the system will redirect you to the S7. And the goodies don't end here. All models, purchased via Audi on demand system will come with Premium Plus Trim pack and many other additional features like the SiriusXM satellite radio and the MMI Navigation Plus system. Oh, yeah. And the Quattro All-Wheel Drive.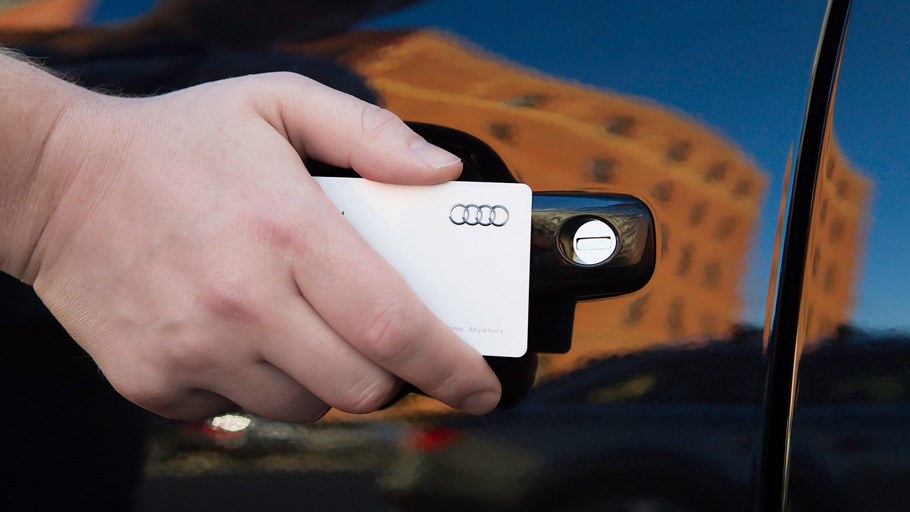 In fact, there are even more customization options, that Audi on demand offers. you can get the Child Safety Seats, ski racks, bike racks. And there is one more cool feature. Actually, there are numerous more, but I'd like to talk about the Digital Key.  The premium users will have the opportunity to have their Audi dropped off and picked up at specific delivery times. How cool is that?
Audi on demand is one more step taken to the latest and most innovative way of vehicle ownership and usage. This is definitely and app, that every customer and fan should check it out.
Source: Audi