Audi Q2 Crosslane Coupe at the Paris Motor Show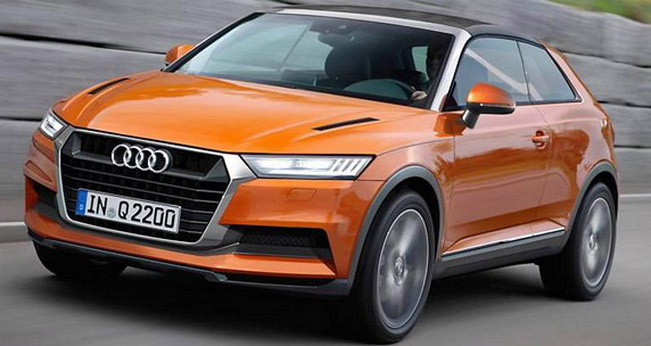 Audi will present the Q2 Crosslane Coupe Concept at the 2012 Paris Motor Show. Probably the vehicle won't look like the picture shown here, but the new two-door SUV with feature a 2+2 interior layout. Also nothing is mentioned about production version.
The car features MQB platform, which is developed by the VW Group and used already on the new A3, Golf VII and Ibiza.
The Q2 Crosslane Coupe Concept is 4250mm long, 150mm high and it's 1,900mm wide, with a 2500mm wheelbase.
It will be powered by an electric motor with 116HP (86 kW). Nothing is mentioned about the battery, but the expected range is around 130km (80 miles). The car will also have a small three-cylinder 1.5 liter petrol engine, which will work only as a generator to charge the batteries.
Stay tuned for more details!
Source: WCF