Audi R18 TDI at the 6-Hour Race in China
Audi wants to boost their positions in motorsport in China, that's why they will bring Audi R18 TDI at the 6-Hour Race in Zuhai.
In 1985 and 1986, the legendary Audi quattro won the Hong Kong-Beijing Rally two consecutive times. Audi competed with the A4 DTM at Shanghai twice. And on the debut of the sports prototypes at Zhuhai last year the spectators were thrilled by the Audi R15 TDI.
Audi R18 TDI is a true masterpiece with a number of genius engineering solutions for the ultra-lightweight design.
The big V10 is replaced with a 3.7 litres V6 TDI with sensational 540PS (397 kW). It is connected to a new 6-speed gearbox made of carbon-fiber composite material.
Weight is saved even from the headlights, which feature LED technology. Because the gearshift is no longer activated pneumatically but rather electrically, the R18 TDI requires no more pneumatic system. Optimized airflow through the cockpit should make air-conditioning redundant.
Audi fans around the world will be able to watch the ILMC finale live on the internet on Audi.tv. The broadcast from Zhuhai will start at 11 a.m. local time (4 a.m. CET) on November 13. Eurosport will broadcast the final stages of the race live from 8:30 to 10:00 a.m. (CET).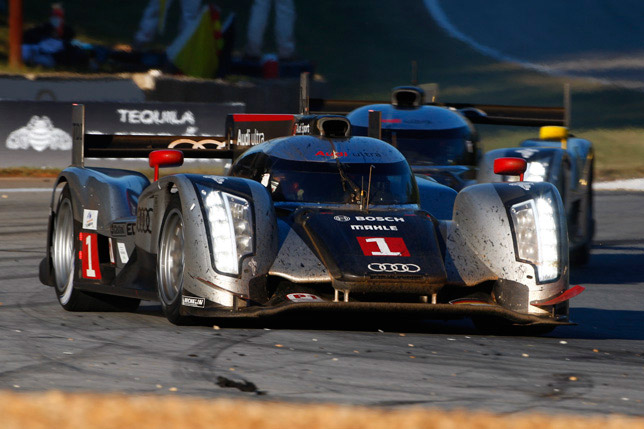 Audi R18 TDI China
Source: Audi