Audi R8 Grand-AM debut at Daytona 24h
Double the excitement as Audi will be making a debut of the R8 GRAND-AM customer sport race car on the 50th running of the Daytona 24 Hours. Two teams, APR Motorsport and Oryx Racing will have the privilege to race their own LMP Audis in the GT class of the endurance race which kicks off on the 26th of January.
"We are proud to be part of the action for the first time at the event's special anniversary," said Werner Frowein, Managing Director of Quattro GmbH, which has developed the Audi R8 GRAND-AM. After the debut, the R8 is set to take part in the other 12 challenges of the GRAND-AM series. Let us remind ourselves that back in 2008, Audi was represented in the United States for a whole season with a factory commitment featuring the Audi R10 TDI LMP1 sports car and proceeded to win the title in the American Le Mans Series (ALMS). Now the APR Motorsport and Oryx Racing customer teams are going to take part of their own commitment.
APR has a reputation of playing with Audis as it is known as one of the most active tuners of the car make. They are based in Opelika, Alabama and headed by Jeff Mishtawy. Hopes fall on a lineup of 5 drivers: The Americans Ian Baas and Dr. Jim Norman, Nelson Canache from Venezuela, Dion von Moltke plus the legendary (former now) Audi factory driver Emanuele Pirro from Italy. The other team, Oryx Racing, is headed by  Humaid Al Masaood (UAE) as he also plays the role of a driver. Hist two other team mates are  Saeed Al Mehairi and Steven Kane (UK)
"We're entering a new car in a series that's new to us. It was important to us to be involved in the project right from the beginning and help continue to develop this fascinating customer racing car from Audi to become as competitive as possible." comments an enthusiastic Al Masaood. Despite the fact that the team is from UAE, they also have a base in the US, West College Corner near Indianapolis.
The "Rolex 24 at Daytona" ranks as one of the finest international motorsport events. Attenders are in for a treat as a champions party with numerous racing legends, an exhibition of historic overall-winning cars, a carnival complete with a Ferris Wheel, a 5-kilometre run on the track for all sports enthusiasts on Saturday before the race, autograph sessions and pit walks are just some of the attractions featured on the last weekend of January. The GRAND-AM Audi will be competing against approximately 30 more contenders which fall into the category of GT LMP1 vehicles. After a qualifying session on Thursday the race will start on Saturday (January 28) and end on Sunday (January 29) at 15:30, local time (21:30 Central European time).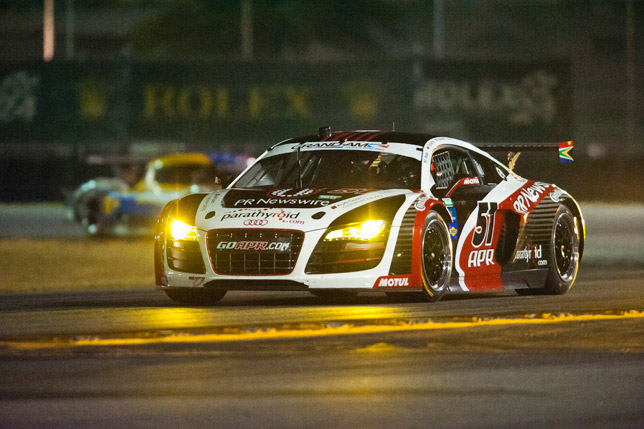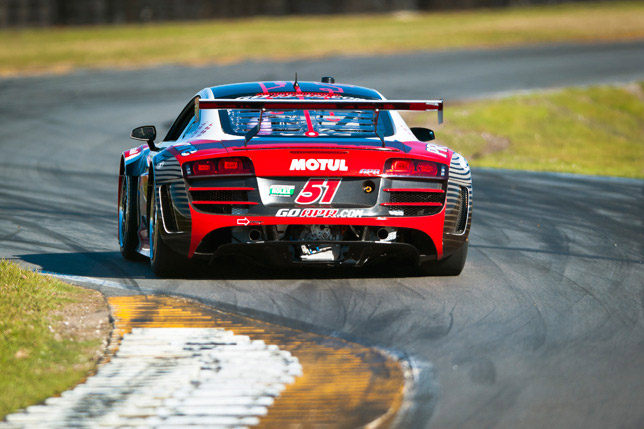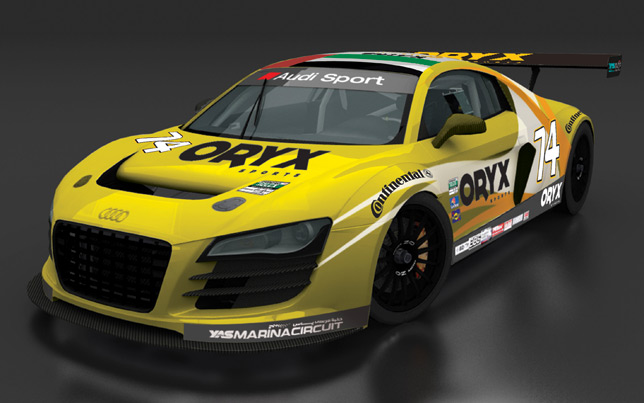 Source: Audi