Audi R8 LMS To Compete At ROLEX 24 At Daytona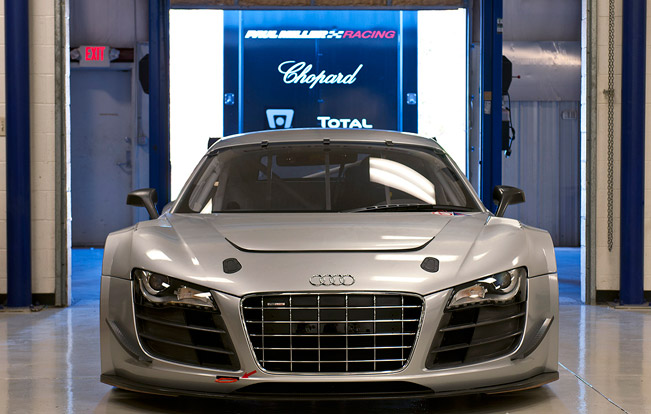 At the 2014 TUDOR United SportsCar Championship Audi Sport will join forces with Paul Miller Racing. The race team will contest with an Audi R8 LMS. Paul Miller will campaign the 2014 inaugural season in the GTD-Class starting with a test at Sebring on 16th of November.
A driver from the team will be also Bryce Miller, who is Paul Miller's son and a former GT race winner in both ALMS and GRAND-AM competition. He will partner for the season with another driver which is expected to be named in the near future. An Audi factory driver will attend the first test in Sebring in order to get ready for the season opening ROLEX 24 at Daytona.
More importantly, the vehicle because of which a lot of success is expected is the Audi R8 LMS race car. The model shares more than fifty of its parts with the Audi R8 street car. For example such elements are the naturally aspirated V10 5.2 liter engine and the Audi Space Frame as well as a variety of other components.
As a matter of fact, the R8 has won all of the major 24 hour races around the world, including the 2013 ROLEX 24 at Daytona. This fact proves that the street car can be confident in its race-tested performance and durability. Another great advantage for the race teams is the first service interval at 12,000 miles under race conditions translate into considerably lower operating costs.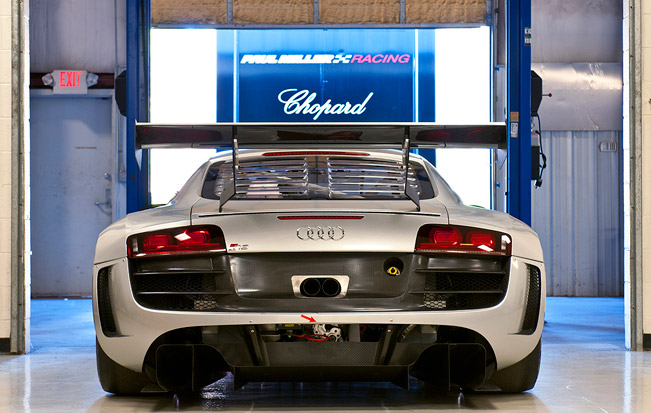 Source: Audi