Audi R8 LMS ultra Gets Ready For Nurburgring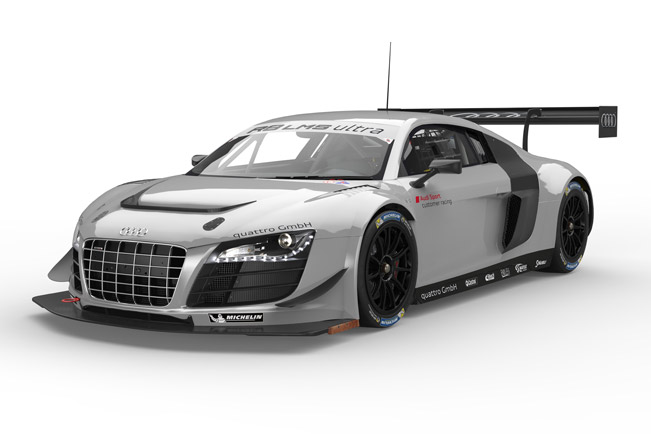 Audi R8 LMS ultra participated in the 42nd running of the Nürburgring 24 Hours. It is the first time, when several teams challenged each other in a qualification race this weekend. All of them: Le Mans winners, GT World Champions, a stratosphere jumper and strong customer teams have relied on the Audi R8 LMS ultra. The 24-hour race has 190 participants from around the world. The so called 'Green Hell' of the Nürburgring Nordschleife begins on June 21 and 22.
Just like in 2013, five Audi teams, will be putting a total of eight Audi R8 LMS ultra cars on the grid of the classic 'marathon' in the Eifel. The qualification race for the official racing was happening this weekend. The track was long 25.378-kilometres, where the teams did some testing.
They have used this opportunity for testing without the pressure of a championship. As a matter of fact, many of the teams that ware going to be running in the 24-hour race were using this event with its free practice and two qualifying sessions plus the six-hour race to prepare for the main event.
Audi line-up for the 24-hour race consists of high-caliber drivers. To be more precise, in the competition we will see four former Le Mans winners – Frank Biela, Marcel Fässler, Stéphane Ortelli and Marco Werner. They have a total of eleven victories in the classic French 'marathon' and are to drive the Audi R8 LMS ultra.
Marc Basseng and Markus Winkelhock, who are former GT1 World Champions, plus the current FIA GT Champion Laurens Vanthoor and the three-time Porsche Supercup Champion René Rast complete the line-up. At the race we will also see the current Audi DTM driver Nico Müller and the former DTM driver Rahel Frey.
An extreme athlete will be also present – his name is Felix Baumgartner and he is famous for his stratosphere jump. He has found his new challenge, opting for the Audi R8 LMS ultra of the Audi race experience and will be making his debut on the Nürburgring Nordschleife.
Source: Audi