Audi R8 V10 Plus Supercar Unleashed [VIDEO]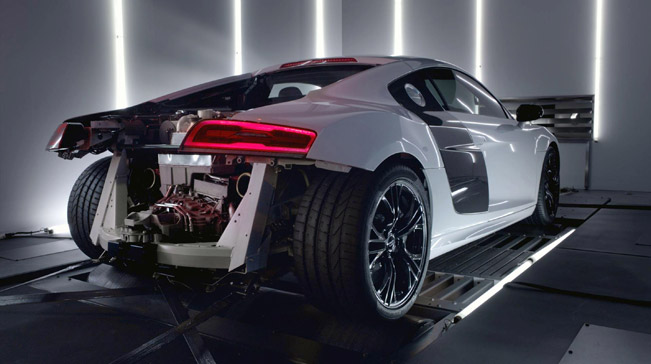 Audi has released a footage showing the back of its new Audi R8 V10 Plus Supercar. In it the viewers can see its high-performance 550PS engine in action and enjoy its roar. The new R8 V10 Plus pushes all boundaries in terms of performance and innovation.
Here is used the Blippar technology, which allows people to interact immediately with the car. In particular this means that they can get under its bonnet and enjoy the outlook and the sound of its engine.
In the video below, all fans can take a delight in the R8 V10 plus' unit being taken to the red line. Audi is one of the first major brands to use this new Blippar technology - an approach in keeping with the company philosophy of "Vorsprung durch Technik" ("Advancement through technology").
Video Source: YouTube
Source: Audi