Audi RS5 TDI Concept - 385HP and 750Nm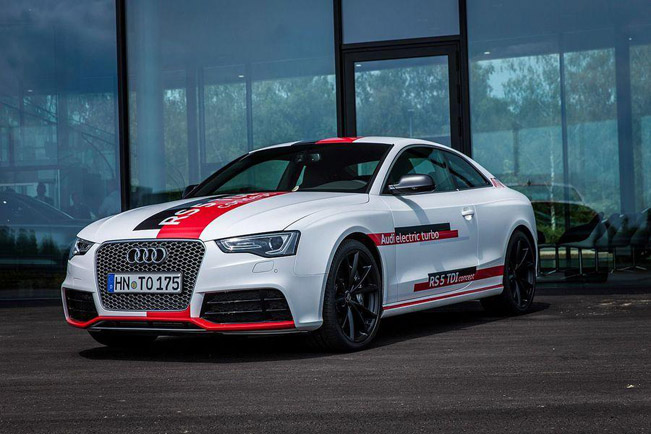 Audi has announced the spectacular RS5 TDI Concept, which will be presented at the 2014 AMI Leipzig. The German manufacturer is celebrating the 25th anniversary of the TDI engine with this special model.
The car is based on the RS5 Coupe and comes with a 3.0 liter twin-turbo V6 TDI equipped with an electrically driven supercharger, which will eliminate the turbo lag. The power is 385HP (283 kW) and 750Nm (553 lb-ft) of torque. It is send to a Quattro all-wheel drive system through an 8-speed automatic gearbox. 0-100 km/h in 4.0 seconds and a top speed of over 280 km/h (174 mph). The engine will need just 5.0 liters / 100 km – 47 mpg US or 56.4 mpg UK.
The standard RS5 with its 4.2 liter V8 engine – 450HP (331 kW) and 430Nm (317 lb-ft) of torque accelerates 0-100 km/h in 4.6 seconds and a has a top speed of 250 km/h (155 mph) – electronically limited. It is also a lot more thirsty – 10.8 liters / 100 km on combined cycle.
The new RS5 TDI will become the most powerful diesel in the world (hp/liter), because it has 4HP more than the sensational BMW engine N57S powering the M50d models, which has 381HP (280 kW) from 3.0 liters of displacement.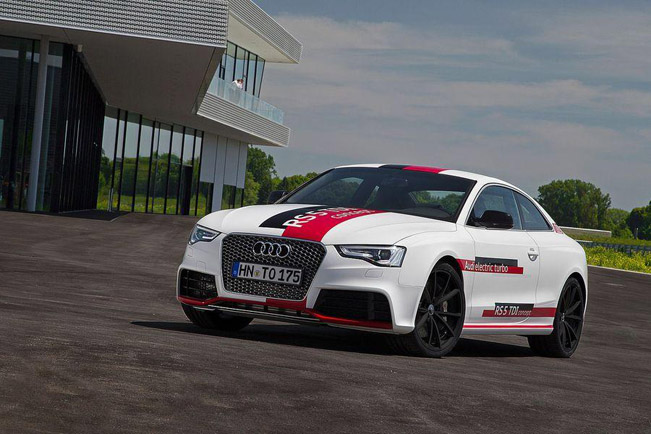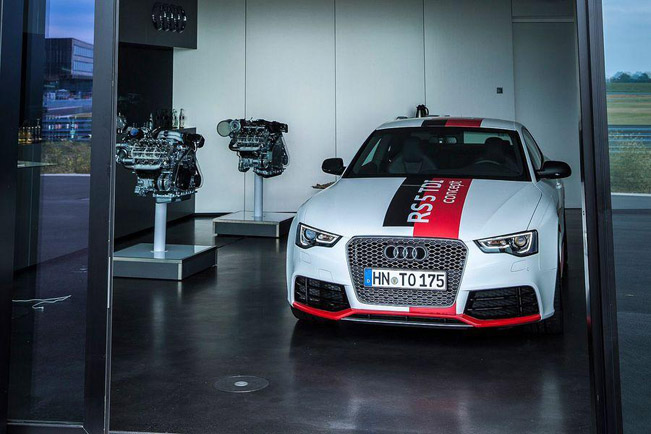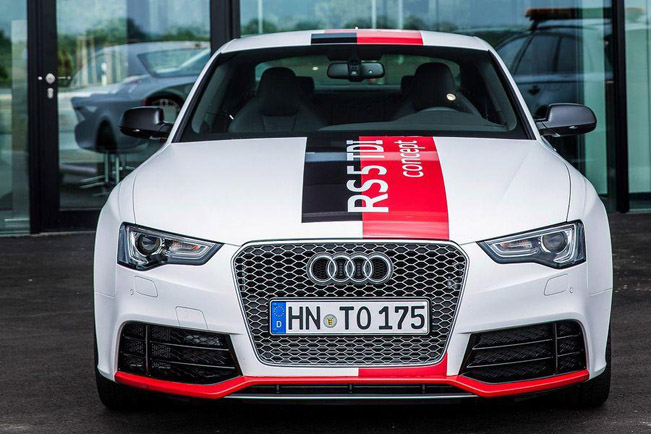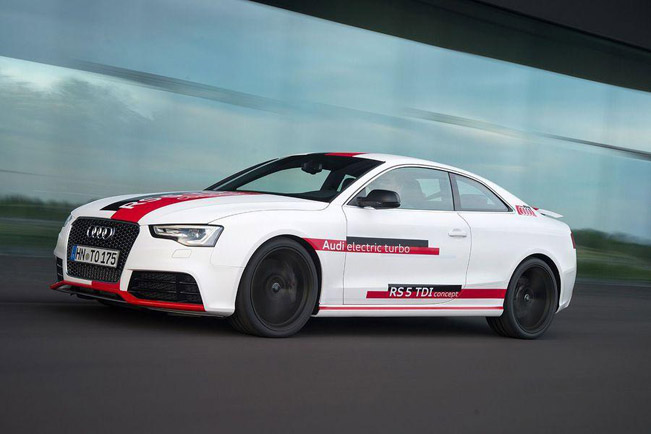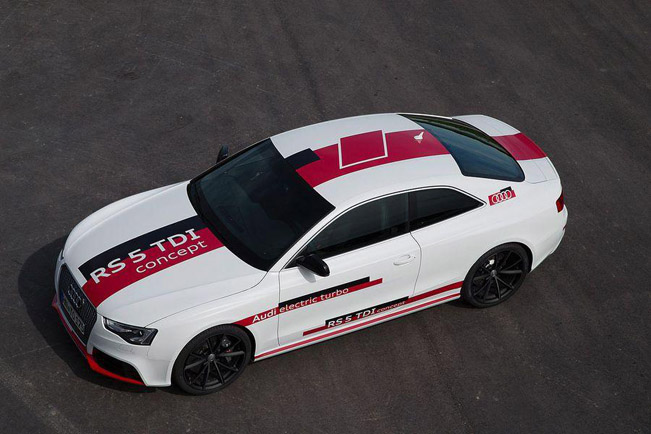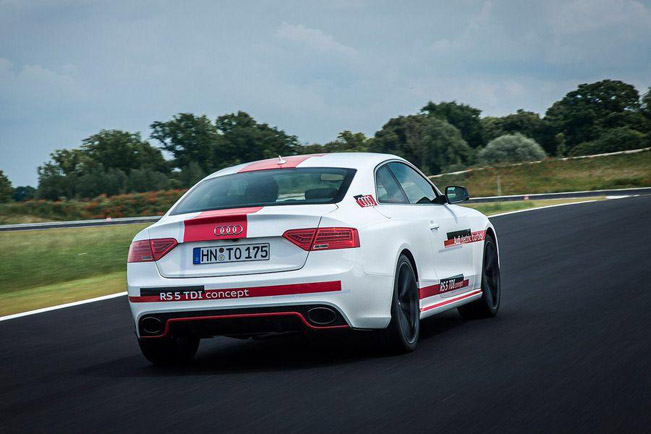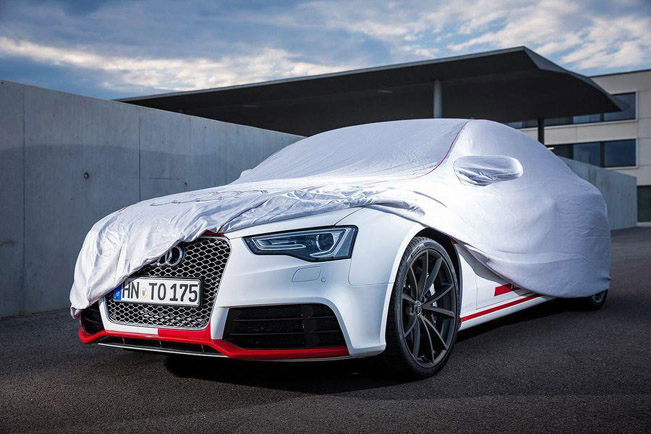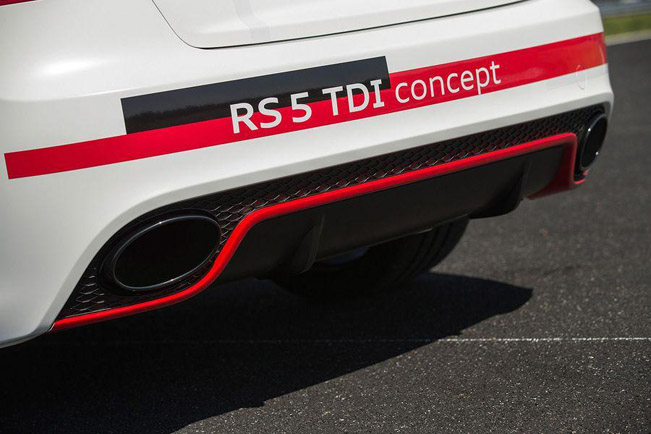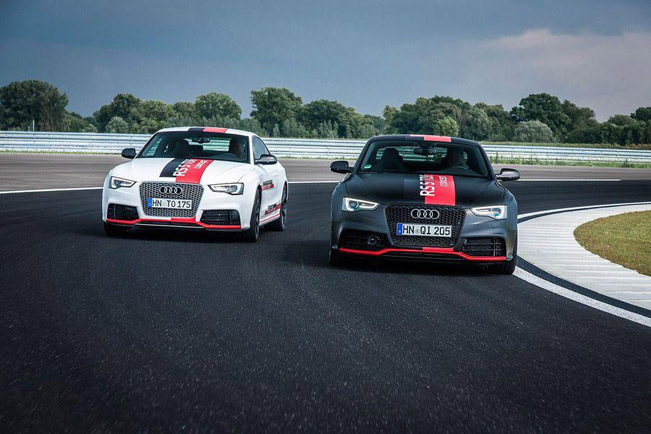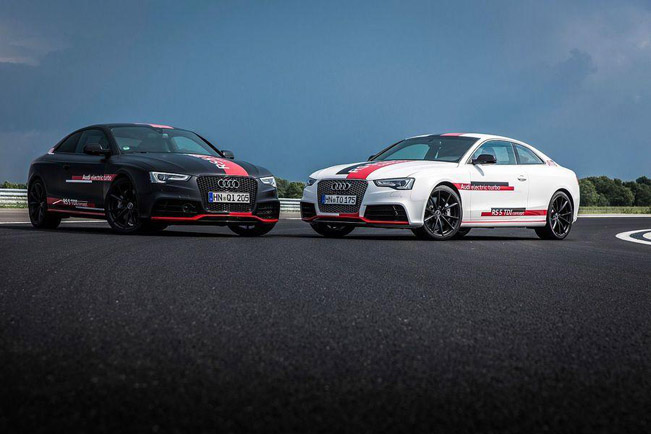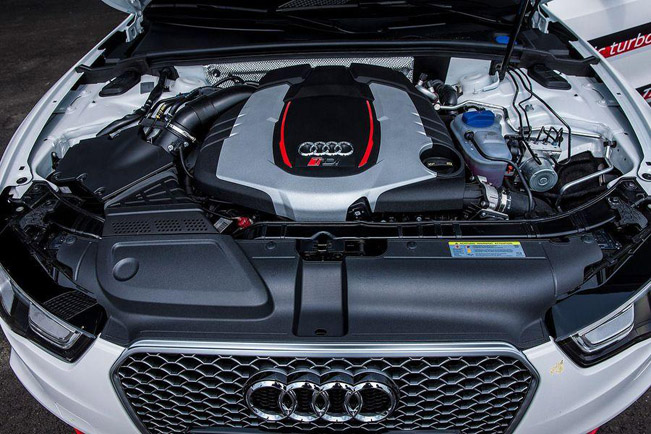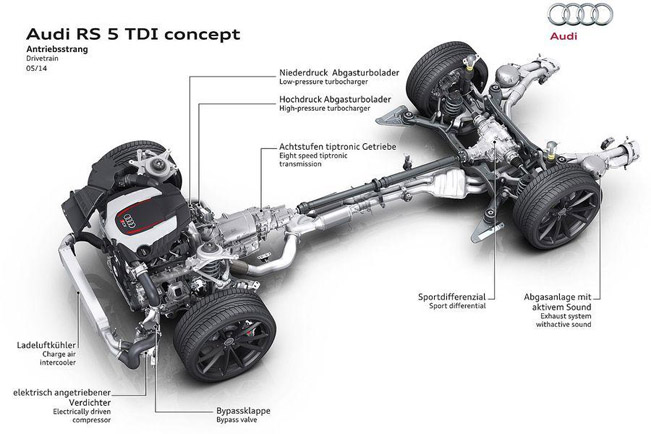 Source: Audi