Hoffmann Group Partners With Audi For New RS5 DTM Livery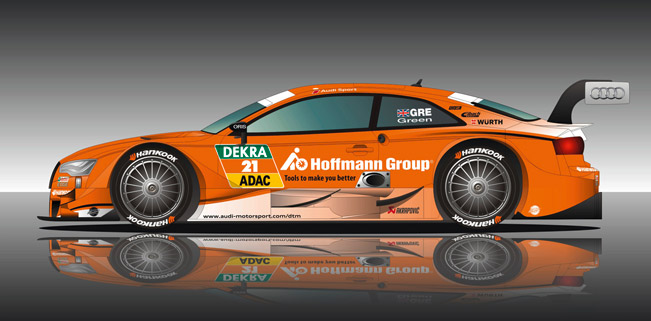 Audi's new partner Hoffmann Group has been assigned to add more color to the racing machine RS5 DTM. The season will start on 4th of May at Hockenheim, and this is when we will see the sporting conspicuous graphics on the car.
Hoffmann Group is based in Munich and has more than 2,500 employees and more importantly - more than 135,000 customers worldwide. The company is Audi's leading system partner for quality tools and combines trading, manufacturing and service expertise.
For the firs time, both brands are joining forces, with Hoffmann's logo being featured on Jamie Green's Audi RS 5 DTM of Audi Sport Team Rosberg. The reason for this is that technology and tools have always played an important part in the DTM.
In fact, Audi has stated that both companies share the same high claim to quality and precision as well as a passion for motorsport. The bright orange livery of the RS5 DTN will be making its official first appearance at the ITR test in Budapest, which will be held from March 31 to April 3.
Source: Audi