Audi Urban Concept
Audi has published some renderings of the new Urban Concept car, which is based on the strict principles of lightweight construction, efficiency and reduction. The vehicle is 1+1-seat combining elements of a racing car, a roadster, a fun car and an urban car. We are not sure, if this will work, but it looks promising.
Audi Urban Concept boasts LED lights, adjustable the steering wheel and pedals, sliding roof and enormous 21" alloy wheels.
The technology in the Audi urban concept reflects the full capabilities of the brand, especially when it comes to ultra-lightweight construction. The cockpit consists of carbon fibre-reinforced polymer (CFRP), which integrates the undercarriage of both seats.
Two e-Tron electric motors provide the propulsion – providing the ultra-light Audi urban concept with the ability to accelerate powerfully. A lithium-ion battery supplies the energy, so the car will be ideal for extended city tours.
Stay tuned for more information about this interesting project!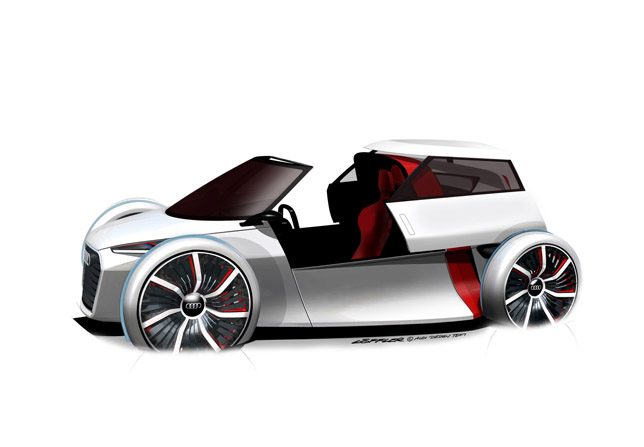 Source: Audi