Audi Urban Concept Spyder
After the images of Audi Urban concept, the manufacturer has released some teasers of Spyder variant of innovative electric-powered concept. Both models will be exhibited at the 2011 Frankfurt Motor Show next month (September 17-25).
The concepts are featuring forward-urging lines, free-standing 21" wheels and protective surrounding plates incorporating strips of "blinking" LED lights . The Spyder comes with low, continuous window area and its doors that open upwards diagonally.
The interior is sporty, low-slung seats for two occupants. Each seat is made of carbon fibre-reinforced polymer (CFRP) offering maximum durability and low weight. Furthermore, the driver can adjust the steering wheel and pedals for his or her own driving position.
Two e-tron electric motors provide all power that the concepts need to catapult forward. A lithium-ion battery pack supplies the energy, which is enough for long city tours.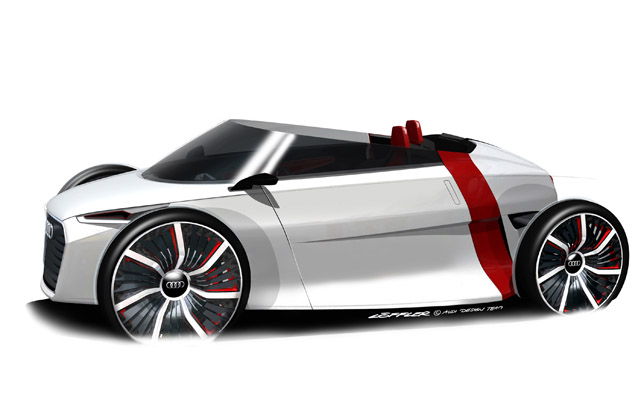 Source: Audi