Aznom Abarth 500 - Drifting and Burnout
Aznom Fiat 500 Abarth features a mid-mounted 1.4 liter turbocharged engine with 230PS (169 kW) and 330Nm (243 lb-ft) of torque. The car is rear-wheel drive, which means awesome handling and extraordinary fun. The performance characteristics are great, too. 0 to 100 km/h in 4.7 seconds and a top speed of 245 km/h.
Here is a video from Marchettino, where the R230 makes some donuts and drifts. Note that, it is extremely hard to control a RWD car with such small wheelbase and so much power. R230 is very nervous and unstable, especially, when it is driven to the limit.
The curb weight of the car is just 1050kg, but thanks to the position of the engine, the small car has a perfect balance and it will be a great to drive at the race track.
Last, but not least, the R230 also gets Tar-Ox brakes system, Bilstein B14 race suspensions, new Turbo and some more modifications.
Check out the video, below!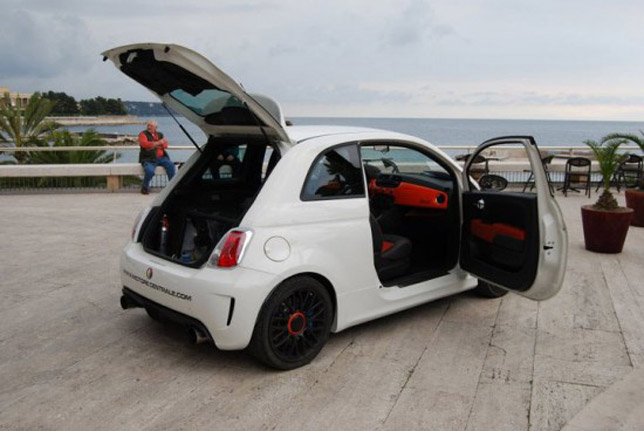 Source: Marchettino via Youtube