B&B VW Golf GTI Edition 35
B&B has announced several performance packages for VW Golf GTI Edition 35.
The tuning company offers three different power leves – 310PS, 326PS and 362PS. The results are thanks to a lot of improvements – a larger turbocharger, a special sport exhaust system with larger downpipe and high-performance catalyst. There are also ECU re-maps and a revised air intake system is installed and an optimized intercooler. Finally, the tuner installed a special Slim-Line oil cooler system.
Level 1 includes a slight increase in boost pressure. The result is 310PS and 420Nm of torque from the 2.0 liter four-cylinder turbocharged petrol engine. The price is just €1198.
Level 2 is priced at €2798 and includes a special downpipe, optimised air induction and airflows. The boost pressure is increased about 0,25 bar and the injection map tuned to these new changes. The result 326PS and 450Nm.
Level 3 boasts 362PS nad 510Nm. The power has a price - €8950. The package includes a B&B Special turbo, a modified intake system, optimizing the intercooling system and a sport exhaust system with appropriate electronic adjustment.
The tuning company also offers sports springs for €298, which lower the ride height by about 30 mm. Furthermore, you can order adjustable coilover suspension and B&B stabilizers for front and rear axle.,
The performance brake system includes special 4 or 6-piston calipers starting from €3795.
All parts are tested and approved.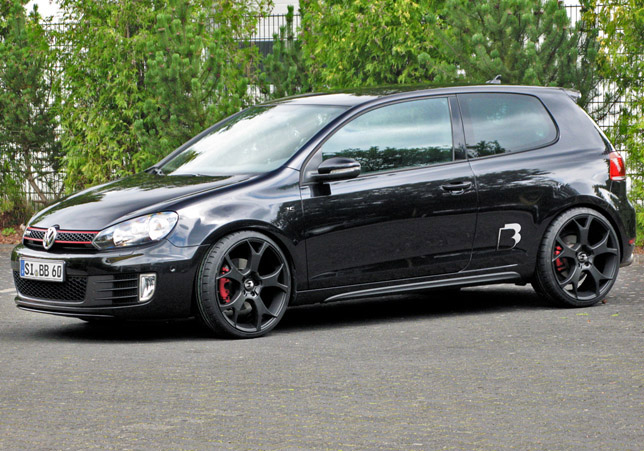 Source: B&B