Wunschel Sport Volkswagen Golf VI GTI
Wunschel Sport has introduced a special tuned version for the 35th birthday of the Golf GTI. The anniversary model based on the current 6th generation GTI, which features 2.0 liter turbocharged petrol engine.
Wunschel Golf GTI is boosted to 260HP and 360Nm of torque, instead of the factory 210HP and 280Nm. The results are thanks to an ECU re-map. 0 to 100 km/h takes 6.4 seconds and the top speed is 255 km/h.
The car also comes with huge 19" OZ Racing Quaranta alloy wheels fitted with high-performance tires. The wheels are very interesting, they feature an offset combination of five-spoke and cross-spoke designs.
Wunschel GTI has the same titanium shade as the first GTI, which was introduced back in 1976.
The price tag is €32 800.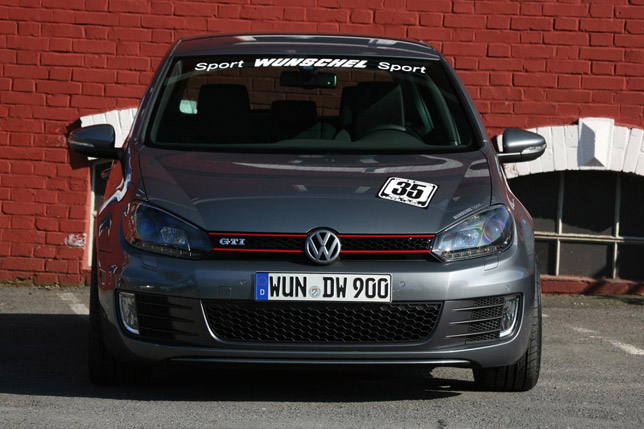 Source: Wunschel.de