2013 Bentley Continental GT3 Concept Racer [VIDEO]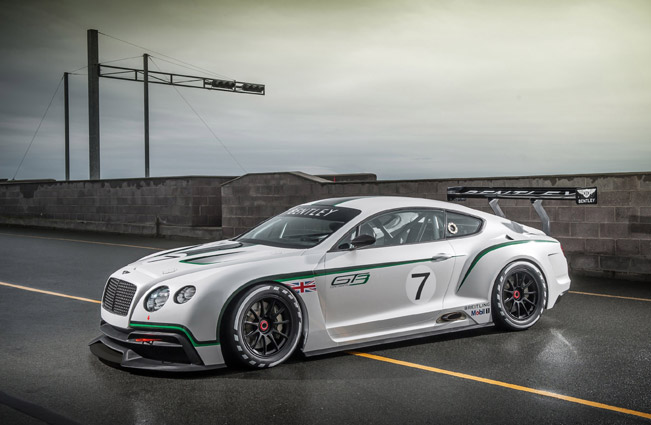 2013 Bentley Continental GT3 Concept Racer was unveiled at the Paris Motor Show, where it immediately grabbed the attention. The car aims to bring the bran back to the racing track since its historic sixth Le Mans victory in 2003.
The Continental GT3 is set to show the world what the Continental GT is capable of. Being in its most extreme form, it promises a solid foundation for Bentley's long-term motorsport plans.
In fact, the GT Speed is the fastest road-going Bentley ever. However it is still a supercar that can be driven every day, no matter the road conditions. Stepping on this basis, the Continental GT3 concept capitalizes on the prodigious performance, outstanding high-speed stability and renowned durability of the iconic coupe.
At the same time the concept racer tailors its specification for the track with the adoption of a rear-wheel drive chassis, state-of-the-art motorsport hardware and a comprehensive aerodynamic package.
With this model Bentley is going t return to the racing arena towards the end of next year. It is equipped for endurance as well as outright speed; the supercar is eligible to race in a range of race series and events, up to and including 24-hour marathons.
The development of the racer will continue in the coming months and eventually will be tested in 2013. More information and details will be released in the near future.
Source: Bentley