Bentley Continental GT3 Project In Development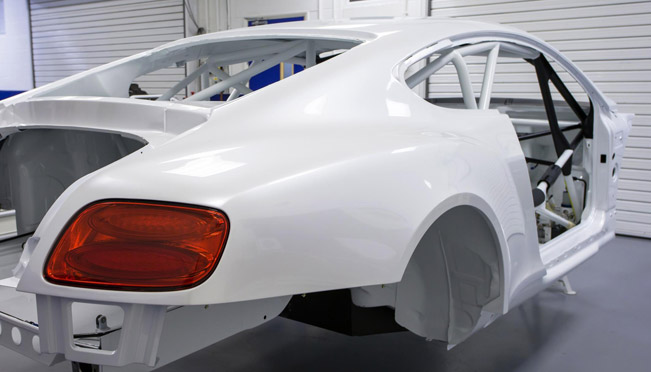 Bentley Continental GT3 Concept Racer was officially unveiled at the Paris Auto Salon last year. Since then engineers have been working on the Continental GT3 in preparation for Bentley's highly anticipated return to the track.
For this project the brand has been working with the help of the experts at M-Sport Ltd1. Over the last six months the race-ready version of the Continental has been taking material shape.
More importantly, the model is powered by a race-configured and efficient 4.0-litre twin-turbo V8 engine. The unit is mated with a six-speed sequential racing gearbox. In addition, the vehicle's chassis system includes double wishbone suspension, four-way adjustable dampers and competition brakes.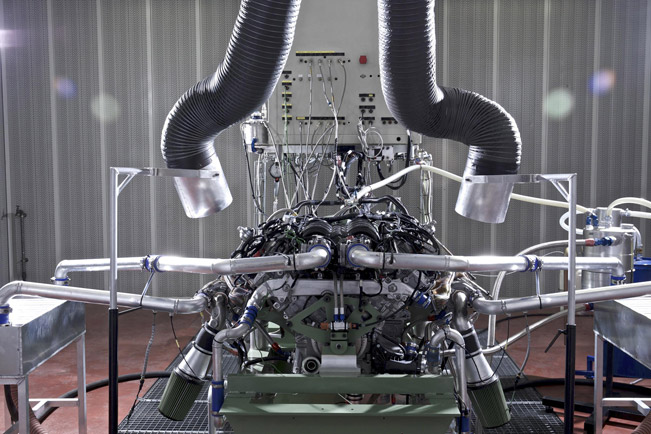 In addition the Continental GT road car is more than 1000 kg lighter thanks to the removal of equipment and parts such as double glazing, over fifty ECUs and extensive electrical systems. What is more, some other replacements here include the substitution of the exquisitely trimmed Continental GT doors with their race versions. The latter weigh just 12% of the originals.
The doors, boot lid and bonnet are now hand-crafted in carbon fibre. On the other hand the emblematic silhouette of the road car is retained. The bodyshell itself benefits from a comprehensive FIA-specification roll cage.
At the same time, the carbon fibre racing seat has been trimmed and the racing steering wheel includes exclusive stitching. Bentley Continental GT3 will soon be ready to begin a test programme ahead of its race debut, when more details about the vehicle will be announced.
Source: Bentley