Best Looking 2011 Muscle Car
Like you may already guessed, our competitors for the title 'Best Looking 2011 Muscle Car' are three of the most iconic names among this pure American category of performance vehicles – the 2011 Ford Mustang GT, 2011 Chevrolet Camaro SS and the 2011 Dodge Challenger SRT8. While each of these exclusive models boasts its own charm and character, all three are proud successors of the rides that created this class of vehicles.
We can say without any bit of hesitation that the 2011 Chevrolet Camaro SS is an extremely handsome-looking machine, yet amazingly famous too, especially the one finished in yellow paint scheme from the Transformers block buster, you know!.. BUMBLEBEE. Visually, the Camaro styling exudes brutal power, it is highlighted by massively-shaped elements harmonically placed through the whole body. Although we think that this car's the outer styling is a bit too overdressed and modern for the spirit of the true muscle ride, its grill still reminds us for the one found on the super rare 1969 ZL1 Camaro. On the sides, the body of the 2011 Camaro SS is just screaming, it has three flowing, highly noticeable, masculine lines and gills-like cuts on the rear wheel arch.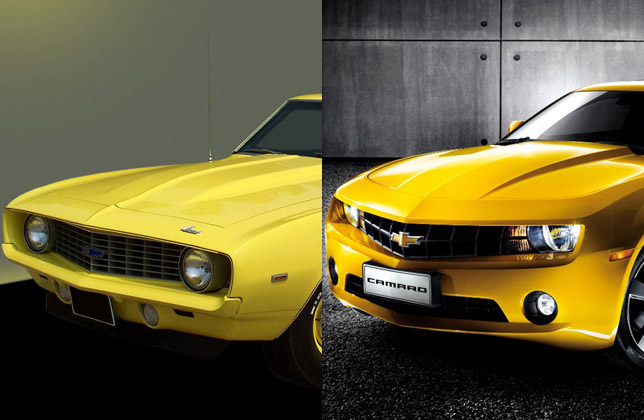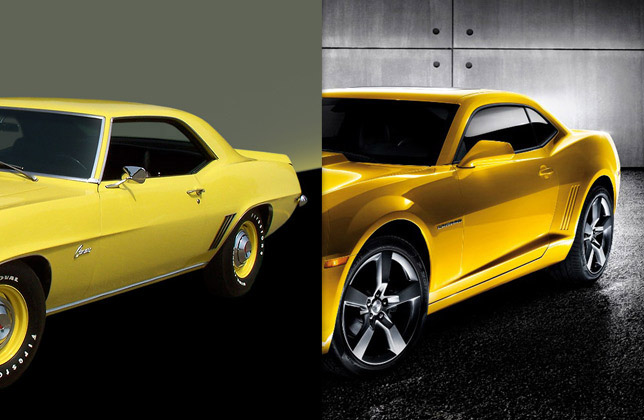 The 2011 Ford Mustang GT model made a lot of noise when it hit the magazines and screens for the first time, and the reason for that wasn't its 'supreme' outer styling, but the returning of the 5.0-liter V8 engine in completely new, state-of-the-art DOHC design with 412 horsepower (307 kW) at 6500 rpm and 529 Nm (390 lb-ft) of torque at 4250 rpm. On the visual side, the 2011 Ford pony isn't just that fascinating, actually thanks to the 2010 nip-tuck thing, the rear of the 'Stang now looks at least descent sexy. In head-to-head comparison with BUMBLEBE, the Mustang clearly lacks on sleekness and body guns. Of course, the Mustang is still the most famous American muscle ride, and it still carries that wild and raw spirit in itself.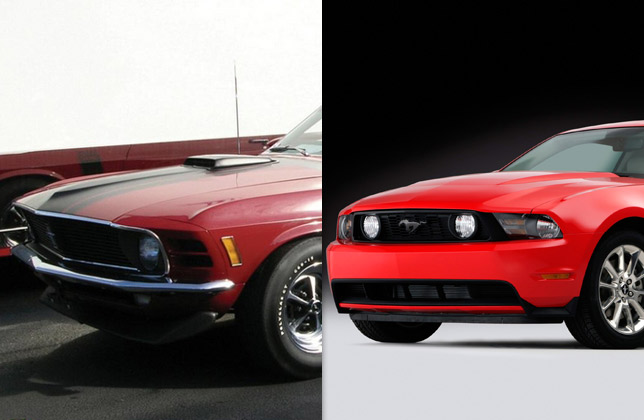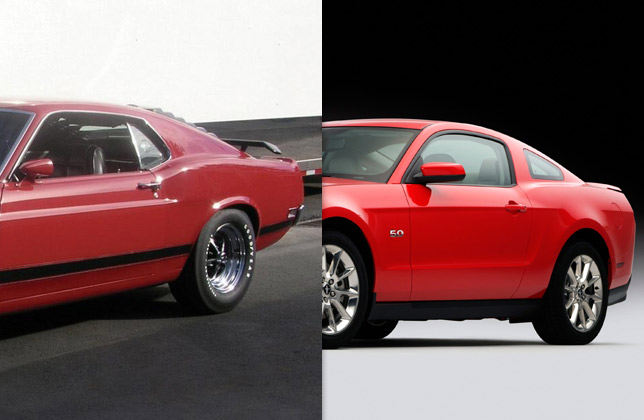 Debuted at the last year's widely famous SEMA show in Las Vegas, the 2011 Dodge Challenger SRT8 made a clear statement with its all-new 6.4-liter HEMI V8 producing 470 horsepower (350kW) and 637 Nm (470lb-ft) of torque – its all about raw power. On exterior side, the 2011 Dodge Challenger SRT8 boasts the largest and heaviest coupe from all three competitors and that is because it is based on a full-size sedan just like its predecessor. For this model year (2011), the mighty Challenger highlights a larger front splitter and a clearly modified front fascia. I think we all can admit that exactly the Dodge Challenger SRT8 is the ride that brings the most of the flavor of the classic muscle beasts to the road nowadays.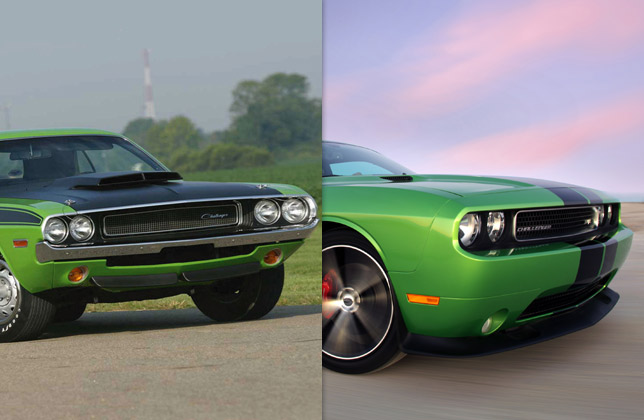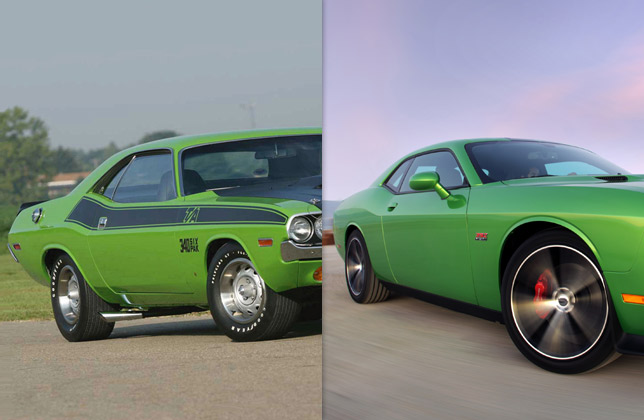 Source: Dodge, Ford and Chevrolet