Steeda Boss 302 Ultimate Induction Pak for Mustang 5.0L
Steeda Autosports has announced a soon-to-be-revealed performance upgrade for the 2011 Ford Mustang GT 5.0L dubbed Steeda Boss 302 Ultimate Induction Pak.
Claimed to be the 'ULTIMATE' performance upgrade for the long anticipated, returning 5.0L pony, the Steeda package utilizes a Boss 302 composite intake as a key induction upgrade component, backed by a Pro Flow Cold Air Intake.
Steeda still hasn't published the newly gained performance figures of their refined, test 2011 5.0L Mustang, but the tuner shared with excitement: "The performance figures we have seen have just been amazing so far – especially at the upper RPM range where initial testing has shown tremendous power increases all the way to the redline. Track and dragstrip tests have also been extremely impressive – surpassing our own high expectations for this power package! For those that are incline to want a nitrous injection, we are also developing an integrated solution that is completely compatible with our induction system."
If you are curious of how the boosted 'Stang sounds, Steeda has published a 'no-numbers' video of one of its Dyno tests, which can be seen bellow.
Steeda Boss 302 Ultimate Induction Pak features:
Boss 302 Composite Intake
Steeda High Velocity Cold Air Intake with Cool Tube Technology
Steeda Performance Tune maximized for total system performance
SCT X3 Power Flash Tool for easy flashing operations
Comprehensive instructions for easy do-it-yourself installation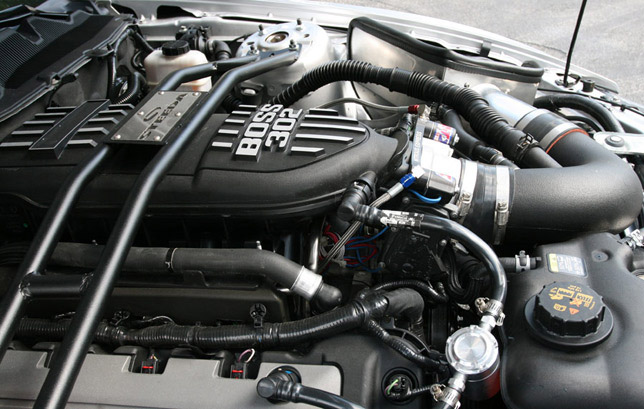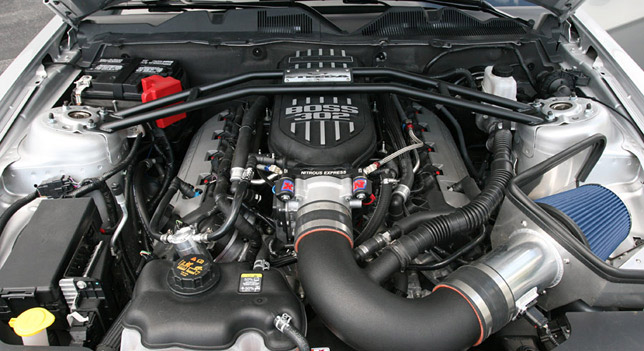 Source: Steeda