Better Performance: Schmidt Revolution BMW 335i F30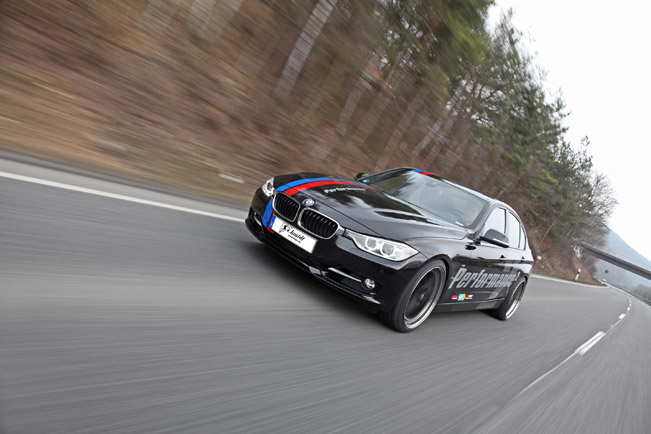 Schmidt Revolution BMW 335i F30 delivers better performance. How? By the irreversible evidence of physics that the performance of the unit depends on the mass to be moved. And this is why the tuners have paid attention to the weight saving.
The first visible modification on this BMW is the new rims, which include RADINOX®-technology. The latter offers special stainless steel alloy material which is absolutely corrosion free. In addition it provides compressive strength in the cases of kerbing damage for instance.
To be more precise, this BMW 335i F30 three-piece 20-inch wheels are carrying the name Schmidt Revolution FS Line and are in sizes 8,5x20 and 10x20 inches at the front and rear respectively. They are fitted with Continental 5P tyres in size 235/35-20 and 265/30-20, on the front and rear axle.
Another tuning brand has been involved in this transformation and it is Lightweight, which has offered this BMW an improvement in performance in two levels. The first level enhances the power output to 336 hp (247 kW) and 460 Nm (338 lb-ft) of torque at 5.700 rpm. The second one – the level two, increases the power of this vehicle up to 365 hp (268 kW) and 480 Nm (353 lb-ft) of torque at 5.600.
Furthermore, the muffer made from titanium is also delivered by Leightweight. It includes two 80-mm-tail pipes for the adaptation to the series system and it also contributes to some additional visual accents. In order to optimize the driving dynamics, the specialists have given the car Bilstein-B12-chassis with stabilizers from Eibach.
Source: Miranda Media