2012 BMW 1M by BEST Cars and Bikes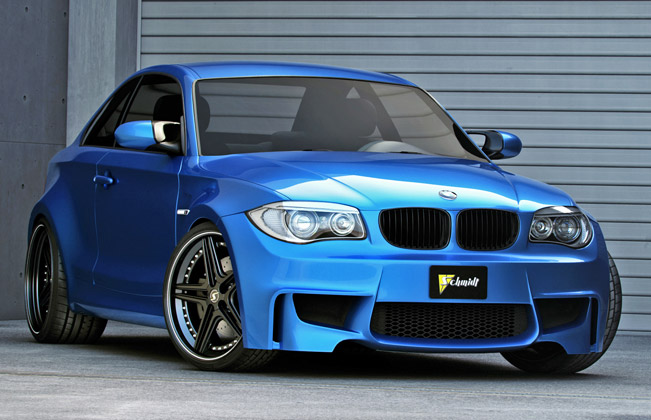 2012 BMW 1M by BEST Cars and Bikes is a tuning which is definitely going to inspire anyone. The car transformers from BEST Cars and Bikes have done incredible work on this popular BMW model.
First they have added a KW coil over in Variant 3 in combination with an exhaust system made by Bastuck. In fact it was made from stain steel, which further improves the dynamics and performance.
Furthermore, there has been done enhancement regarding the power of the car. With the help of professional software optimization the tuners have managed to give this 1M 425 hp (313 kW).
And in order to make it even more perfect, they have given it more impressive stance using one-of-a-kind wheel and tire combination. The mounted three-piece rims of the FS-Line with matt black coated stainless steel outer rims obviously fit excellent to the BMW.
The dimensions in particular here are 9Jx20H2 in combination with 245/30R20 tires on the front axle and 11Jx20H2 and 305/25R20 at the rear axle. Almost looks like these wheels were made especially and only for the tuning!
Source: Miranda Media