BMW 2-Series 228i Coupe Track Handling Package [video]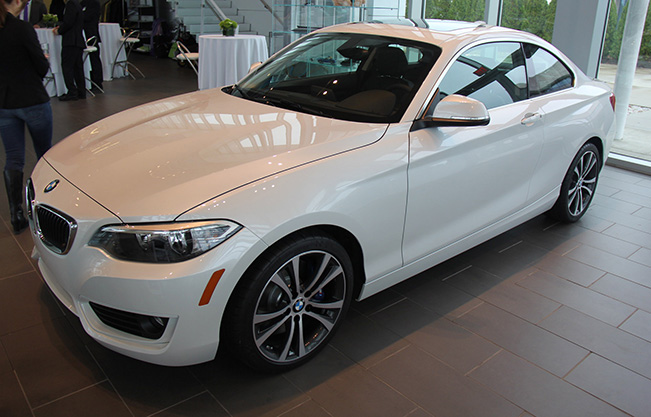 The 2015 BMW 2-Series 228i Track Handling Package is officially unveiled. BMWBlog has published a lot of pictures and a video clip presenting the performance coupe. The car will be available to order in July, this year.
As we previously mentioned the Track Handling Package includes ///M Adaptive Suspension, Michelin Pilot Super Sport tires on unique 18" light-alloy wheels , Variable Sport Steering, and M Sport Brakes. The package will be available from July 2014 for both 6-speed manual and 8-speed Sport Automatic transmission-equipped BMW 228i Coupe models.
The /// M Adaptive Suspension lowers the ride height by 10mm and makes use of several sensors to provide a "comprehensive real-time profile of damping needs at all four corners to effectively read and adapt to the road" in a few milliseconds. In other words, the 228i with Track Handling Package will corner even sharper.
BMW 2-Series 228i is powered by a 2.0 liter TwinPower turbo gasoline engine with 245HP (180 kW) at 5,000RPM and 350Nm (258 lb-ft) of torque at just 1,250RPM. The engine is connected to an 8-speed automatic ZF gearbox sending the power to the rear wheels or a 6-speed manual variant. 0-100 km/h in 5.6 seconds and a top speed of 250 km/h (155 mph).
Source: BimmerBlog