2013 BMW 640i Gran Coupe Pricing - $76 895
BMW of North America has just announced the price tag for their all-new 2013 BMW 640i Gran Coupe. It starts from $76 895 which includes as well the destination charge. The TwinPower Turbo 6-cylinder powered 640i Gran Coupe is the initial model of the range and will be at dealerships across the U.S, in the early summer of this year. Later in the summer will be also launched the TwinPower Turbo V-8 powered 2013 BMW 650i Gran Coupe and the 2013 BMW 650i xDrive Gran Coupe.
The BMW 6 Series Gran Coupe comes with 4+1 seats, thus making it with a 113-millimetre longer wheelbase than the BMW 6 Series Coupe. Additionally, a through-loading facility and folding rear seat backrests give a further improvement to practicality and increase boot capacity from 460 litres to 1,265 litres. Moreover the BMW TwinPower Turbo engines are making the car more sporty and efficient. The six-cylinder in-line petrol engine in the BMW 640i Gran Coupe develops 235 kW/320 hp. It comes with harmonious proportions, precise lines and sleekly contoured surfaces – this is the ultimate luxury drive. The all-new BMW 6 Series Gran coupe will make its first appearance at this year's Geneva International Auto Show in March. In April it will be presented at North American New York International Auto Show.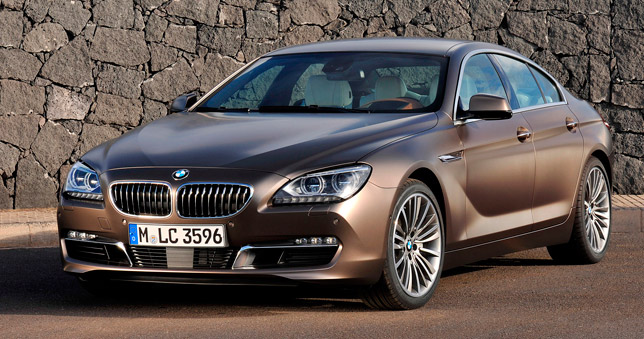 Source: BMW