2013 BMW 640i Gran Coupe US - Price $76 895
BMW has released the price list of the new four-door coupe at a press conference during the New York International Auto Show.
The 2013 640i Gran Coupe comes with revised 3.0 liter TwinPower Turbo six-cylinder petrol engine. It delivers 315HP (232 kW) at 6000RPM and 448Nm (331 lb-ft) at just 1300RPM. The engine is mated to an 8-speed ZF automatic gearbox.
The 640i Gran Coupe goes on sale in late June with an M.S.R.P. of $76 895. Later in the summer, the TwinPower Turbo V-8 powered 2013 BMW 650i Gran Coupe and the all-wheel drive 2013 BMW 650i xDrive Gran Coupe will join the range.
The 650i will be $87 395 and and the 650i xDrive - $90 395 - all prices include the $895 Handling and Destination charge.
The new 6-Series Gran Coupe boasts stunning proportions, design and driving dynamics of the 6 Series Coupe with interior room and amenities for up to five passengers.
Harmonious proportions, precise lines and sleekly contoured surfaces give the BMW 6 Series Gran Coupe the unique ability to satisfy the driver who wants a luxurious and sporty coupe yet needs a car capable of carrying four adults in comfort and luxury.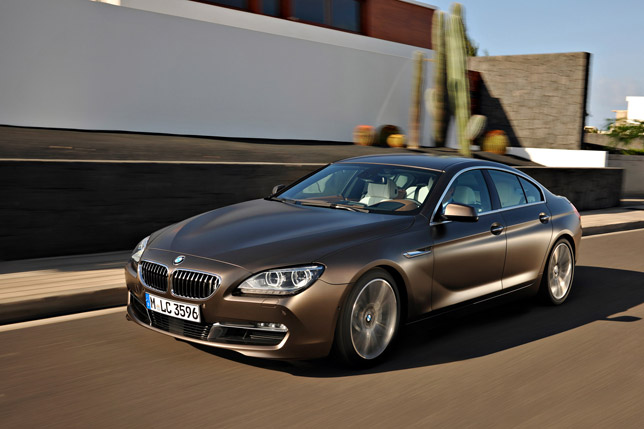 Source: BMW