BMW Concept Roadster at the Concorso d'Eleganza Villa d'Este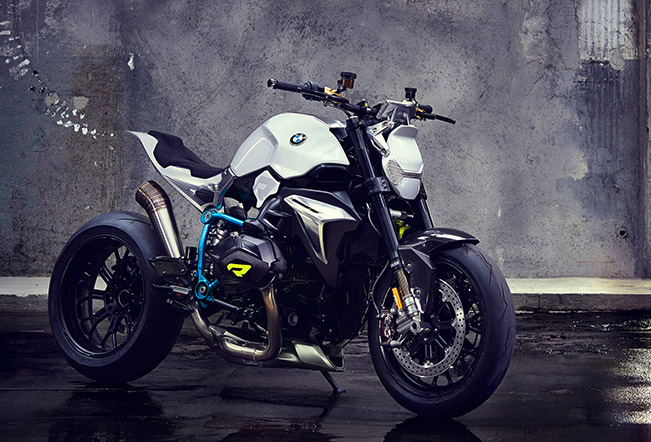 Here at Automobilesreview, we don't pay attention to what is happening in motorcycle world, but we just can't miss the super-sexy BMW Concept Roadster. The motorcycle was exhibited at the 2014 Concorso d'Eleganza Villa d'Este and immediately won the hearts of the fans.
The Concept Roadster represents BMW's vision of the future generations of boxer-powered roadsters. The impressive motorcycle is powered by a newly developed two-cylinder 1.2 liter boxer engine with 125HP (92 kW) at 7,750RPM and 125Nm (93 lb-ft) of torque at 6,500RPM.
The bike features single-sided swing arm with cardan drive and a light tubular space frame. It has a typical low front end and high rear one, which enables the rider to control it easier. Concept Roadster comes with LED front and rear lights as well as a fuel tank of gloss milled aluminum. The self-supporting rear structure is fashioned from a single piece. Last, but not least is the integrated single seat upholstered in Alcantara.
More of the styling features include lateral air intakes made from gloss aluminum as well as valve covers. The engine spoiler has an aerodynamic function and integrates the entire front silencer.
We are pretty sure that all petrolheads will love this bike. After creating one of the best sport bikes in the world (1000RR), BMW continues to impress its fans.
Source: BMW