BMW X5 eDrive Concept - 3.8 liters / 100 km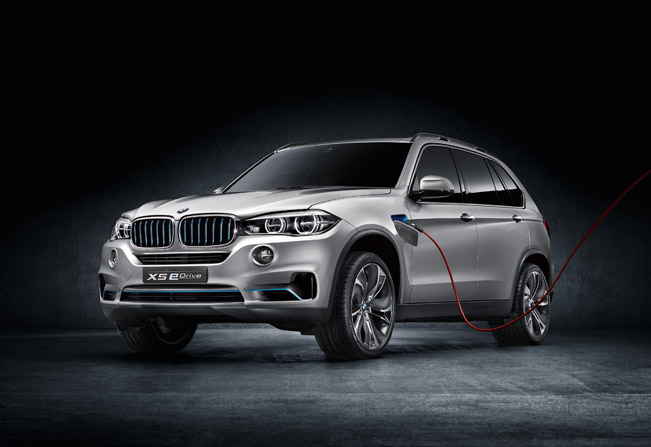 BMW has revealed some information about a hybrid version of the big X5 SAV. The new X5 eDrive will be exhibited at the 2013 Frankfurt Motor Show. Still, the vehicle is only a concept, but probably like most of the manufacturer's Concepts, the X5 eDrive will actually go in production.
The hybrid powertrain includes a TwinPower Turbo four-cylinder petrol engine and an electric motor with 95HP (70 kW) getting energy from a lithium-ion battery pack installed underneath the load area. BMW X5 eDrive can be recharged from any domestic power socket, as well as from public charging stations or a Wallbox.
The X5 eDrive will be able to run up to 30 km (19 miles) only on electricity with speeds of up to 120km/h (75 mph). The fuel consumption will be around 3.8 liters / 100 km (61.8 mpg US) with CO2 emissions of less than 90 g/km. This is a sensational result of over 2,000 kg vehicle.
The plug-in hybrid X5 has comes with minor upgrades including new roof rails and 21" alloy wheels fitted with low-resistance tires. There are three driving modes: intelligent hybrid, pure electric and a "save battery" mode.
Source: BMW