BMW M3 DTM Concept Car
BMW has introduced the new M3 DTM race car, which will be on show to motorsport fans and visitors to BMW Welt at the weekend. The car offers an initial impression of what the BMW M3 DTM will look like when it lines up at the start of the 2012 season.
BMW M3 DTM race car is powered by the powerful V8 engine equipped with the air restrictor as detailed in the technical regulations. It develops 480BHP (353 kW), which is enough to catapult the car to 100 km/h in about 3 seconds and to hit a top speed of 300 km/h.
"It is good to see how our DTM project is picking up speed," said Dr. Draeger.
"Next year, BMW returns to the DTM after two decades. We will be facing our main competitors in the premium sector - and are already looking forward to this challenge. The DTM comeback sees BMW return to its roots. We have enjoyed great success in production car racing in the past, and I am convinced we will follow on in 2012 where we left off. Everyone at BMW Motorsport is working hard to ensure we get off to a successful start next season.", he added.
Priaulx and Farfus have been confirmed as the first drivers to take to the track with the BMW M3 DTM in the 2012 season and during the intense test phase. Both drivers arrive in the DTM with impressive wins and titles to their names. Priaulx won the 2004 European Touring Car Championship for BMW, and followed that up with three World Championship titles between 2005 and 2007. The racing driver from the Channel Island of Guernsey (GB) has also proven his class in GT racing, with victory at the 2005 Nurburgring 24 Hours (DE) and first in the GT class at this year's 12-hour race at Sebring (US).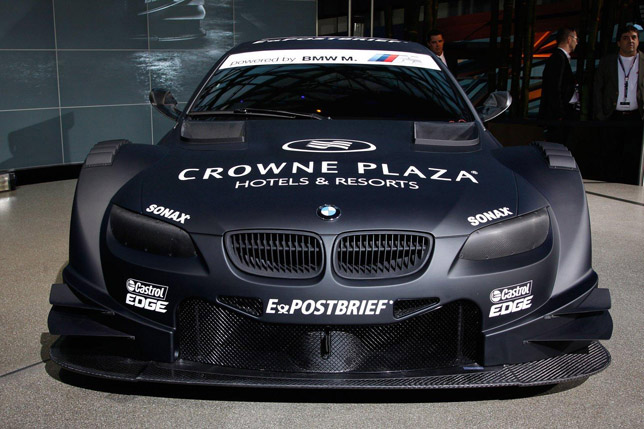 Source: BMW