BMW M6 Coupe F12 [video]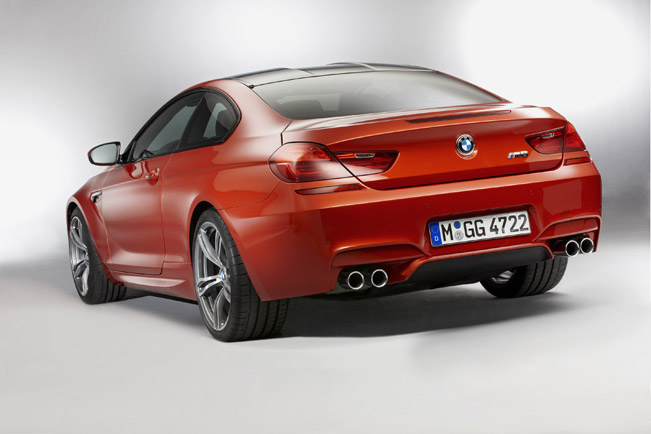 BMW US has released a nice video for the fans, where a brand new 2012 M6 Coupe (F12) with Matt Mullins behind the steering wheel is raced over special paper to create unique autographs for M fans across the world with the help of specially applied ink to the tire treads.
The new M6 is powered by twin-turbo V8 4.4-liter engine delivering 560HP (412 kW) and 680Nm (502 lb-ft) of torque. The engine is mated to a 7-speed M Double Clutch Transmission. 0-100 km/h in 4.2 seconds and a top speed of 250 km/h (155 mph) – electronically limited. When fitted with the optional M Driver's Package, top speed can be increased to 305 km/h (189 mph).
The shock absorbers are electro-hydraulically operated trough the car's Variable Damper Control (VDC) again with three settings. Driver aids come in many abbreviations such as DSC, ABS, CBC and DBC but thankfully all can be overridden with the very important M Dynamic Mode (MDM) which allows you to do what one must do with an M car – wheel spinning, oversteer and other tire-destructive activities.
Enjoy the video!
Source: BMW via Youtube